China Gets First Robotic Diagonal Smart Parking Garage

3

min read
Reading Time:
3
minutes
According to the UN's projections, China ranks first in the world in terms of population, which stands at 1.418 billion in 2019. With a rapid annual growth rate, China is already facing an acute shortage of real estate. Despite declining vehicle sales, the country still sells an average of three million units annually. Naturally, parking problems are bound to worsen. To tackle this problem, China recently introduced an integrated smart parking solution – its first robotic diagonal smart parking garage.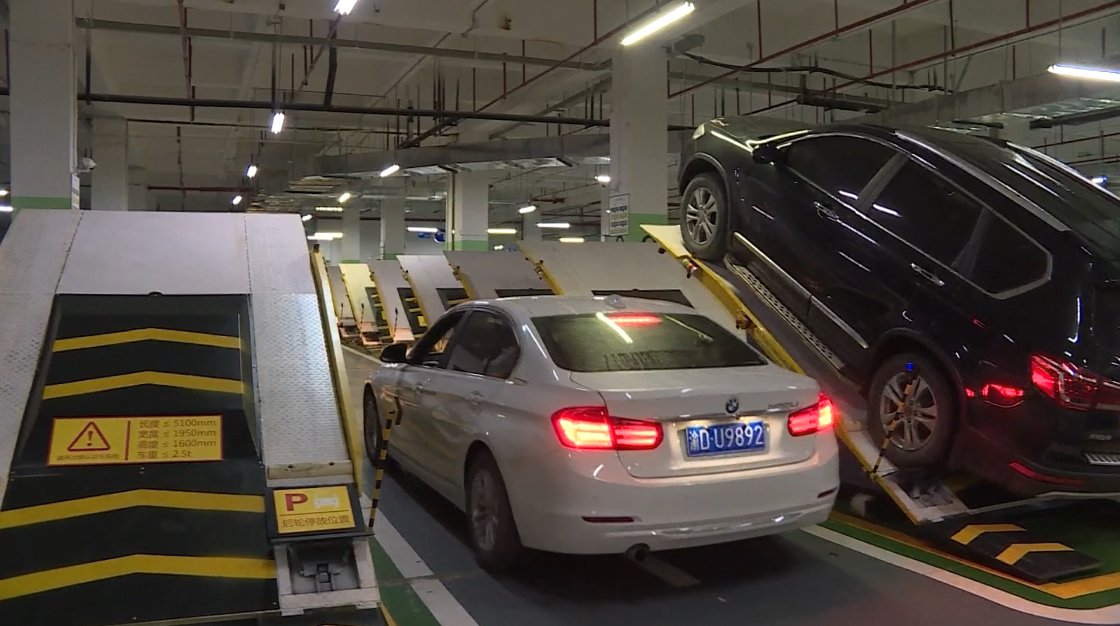 Source: KTRE News
China has launched its first robotic diagonal smart parking garage in the city of Nanjing in East China. It is an intelligent parking system designed to optimize space utility, fuel efficiency, and cost-effectiveness, in a bid to make urban areas more liveable.
The idea of the smart parking garage is based on the mechanical model of a simple paternoster, common storage, and retrieval system. The system requires a smaller architectural structure due to the elimination of driving lanes, ramps, pedestrian walkways, and shorter ceiling heights, thus freeing up plenty of space which can be used for other developmental or commercial purposes.
Not only that, such a robotic diagonal system is integrated with IoT technology which gives real-time information about spot availability, storage time, retrieval time, and analytics for efficient management of the space. The system also reduces the requirement for a human workforce, thereby reducing administrative and maintenance costs.
How it works
The robotic diagonal smart parking garage works much like an automated car wash machine. It starts with a convenient entry terminal where drivers leave their vehicles to be handled by a robotic valet system. IoT-enabled parking sensors take care of the position and alignment of vehicles. An automated platform then lifts the vehicle and moves it to an available diagonal port.
Diagonal carports save space and are more efficient compared to vertical/horizontal/perpendicular ports. Robotically maneuvering a vehicle is also easier in diagonal ports due to the elimination of sharp turns. Risks of collisions with vehicles in the adjacent ports are significantly reduced, thereby improving safety.
The vehicles can be retrieved from an exit terminal which reverses the storage operation to safely bring the vehicle back to the driver without requiring additional support. The storage or retrieval operations can be processed through a touch of a simple smart card/token or a smart application.
Benefits of robotic diagonal smart parking
The users of this robotic diagonal smart parking garage can save time and costs due to hassle-free automated parking. Users don't have to drive around the garage looking for available spots, costing both fuel and time. The system automates the processes in a span of merely 2-3 minutes. Such a garage is weatherproof and has restricted accessibility that reduces the risks of theft, damage or vandalism.
The system obliterates the need for operators and valets, allowing parking lot owners to increase revenue as a result of low maintenance and workforce costs.
The future of the smart parking garage
The robotic diagonal smart parking garage will soon see adoption by other urban regions. Smart parking garages simplify the user's parking experience, save space, enhance efficiencies, reduce fuel wastage, minimize emissions of greenhouse gases and overall refine the quality of life in a city. Technologically, smart cities with smart parking garages will no longer fall in the confines of complex traffic and parking problems.