Bengaluru's Bicycle Parking Problem: Is There a Fix?

3

min read
Reading Time:
3
minutes
This city may have conducive weather and the perfect terrain for cyclists, but this doesn't mean it doesn't have its own unique bicycle parking problem. Let's read more about Bengaluru's bicycle parking problem.
Mass adoption of cycling as a mode of transport is a distant dream in many cities because of the broken parking infrastructure. Bengaluru does not have enough designated parking areas for cyclists to park their emission-free two-wheelers. This renders bicycles more susceptible to theft. And private bicycle owners and bicycle renting platforms are bearing the brunt.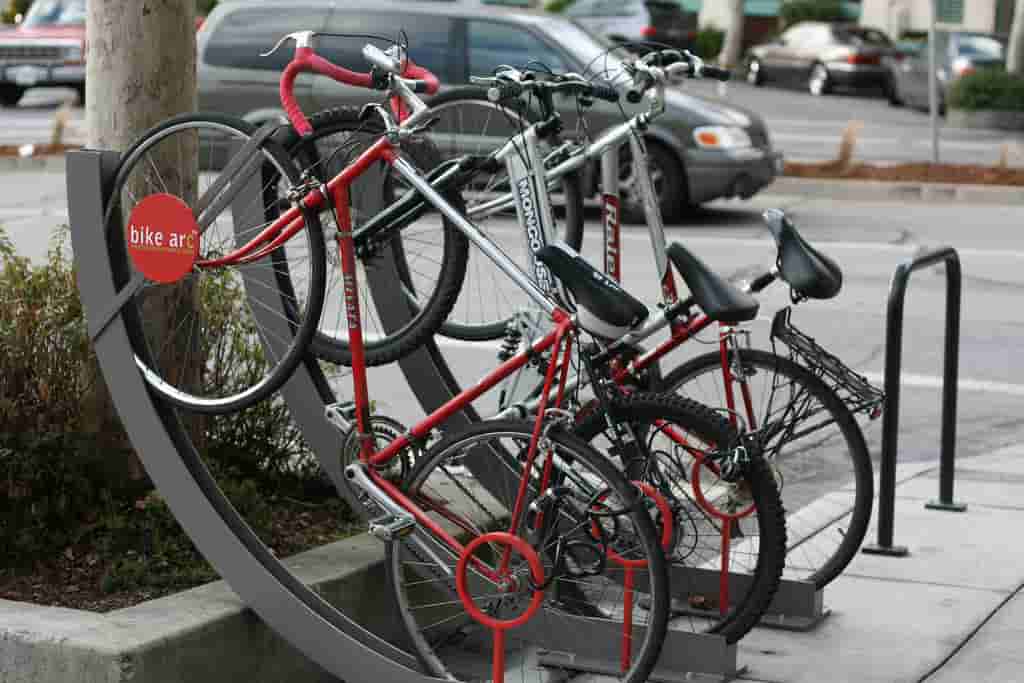 Parking woes of bicycle owners and renters
Bicycle owners in Bangalore city typically park their vehicles informally at car parks, and shops and sometimes even tie their vehicles to trees to prevent cycle theft. And these parking woes aren't limited to private bicycle owners either. Bicycle renters also suffer the same fate. To add to it, even after going through all these lengths to park their bicycles, cyclists still suffer from accessory thefts, given the lack of security in informal parking spaces.
How private bicycle renting platforms are coping
Private bicycle renting platforms have had to devise strategies to bypass thefts due to lack of parking to keep their businesses afloat. For instance, Yulu, an EV two-wheeler rental chain, currently relies on the local community to tip them off if they suspect theft or vandalism of bicycle parts or accessories. To combat bicycle theft, they have had to install anti-theft technologies like GPS and sensors on their bicycles. No doubt, buying the required technology is an added cost, but in the face of unavailable secure parking spaces, this is their only option.
Did Bengaluru implement any bicycle parking plans?
In 2019, the Department of Urban Land Transport (DULT) promised to build 1,000 bicycle parking hubs in three areas- Outer Ring Road, Jayanagar, and Malleswaram. The council also decided to expand the bicycle sharing system by floating tenders to direct the construction of the said parking hubs. However, later, the spots for the parking spaces, like the ones near Nehru Planetarium, were used for the Bengaluru Smart City Project, bringing the parking hub plans to a halt.
Does Bengaluru have any plans to expand bicycle parking?
According to the bicycle mayor of Bengaluru, Sathya Shankaran, the bicycle parking policy still needs the BBMP's (Bruhat Bengaluru Mahanagara Palike) approval. However, Bengaluru Metro Rail Corporation (BMRCL) is working with DULT to provide bicycle parking in at least ten metro stations as a pilot project. This will ease the parking concerns of cyclists to some degree.
So, is there a fix for the parking concerns of cyclists?
The solution to Bengaluru's bicycle parking problem lies in setting up affordable and accessible parking stations across the city. In fact, Shankaran, Bengaluru's bicycle mayor, says setting up bicycle parking infrastructure is as easy as clearing a space towards the entrance where the security can keep watch and U-racks to lock the cycles.
Setting up bicycle parking is clearly a matter of prioritizing it. Governments can install parking stations and outsource the management to smart parking systems.
Looking for a smart parking management solution? Get My Parking is an award-winning Indian start-up that can help you set up QR-based parking payments, permits, and a secure parking lot. Intrigued? Learn more here.