A Guide to Bicycle Parking

4

min read
Reading Time:
4
minutes
As the environmental quality around us degrades, it becomes clear that automobiles need to be replaced by cleaner alternatives. Riding a bicycle is an environmentally friendly option that also offers several health benefits. To aid in the smooth adoption of bicycles, an efficient bicycle parking system is needed, especially in high-density areas.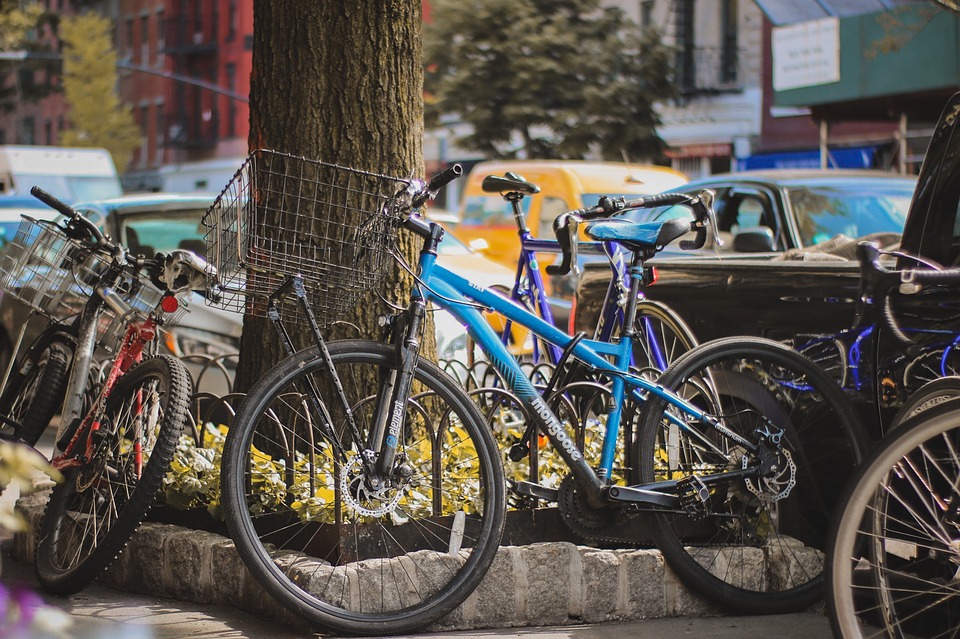 Without an adequate bicycle parking infrastructure, cyclists will be quickly discouraged and will likely go back to other modes of transportation that are taxing on the environment. Read on to learn about bicycle parking.
Bicycle parking categories
Bicycle parking falls into three main categories:
Bicycle racks or bollards (short-term)
Bicycle lockers (long-term)
Bicycle lockups (long-term)
Before delving into the specifics of each type, the duration of bike parking should be considered to understand the type of bike parking required in an area and its suitability. Short-term bike parking is housed in the open and is unsheltered. It generally offers to park for less than two hours and is typically in the form of a rack. The primary advantage is the convenience and security from theft. However, since bike racks are publicly accessible, one can never be too sure.
Long-term bike parking is properly sheltered and comes with an enclosure where bikes can be stored for more than two hours. Long-term bike parking includes lockers and lockups – shelters, bike rooms, and bike parking stations. The advantage is the high level of protection against theft as it offers an enclosed space.
1. Bicycle Parking Racks

A rack is one of the most economical short-term bicycle parking solutions. It Is typically used for parking for less than two hours and it is usually the open, unsheltered and unenclosed. Outdoor bike racks are common in public areas while indoor racks are used for private parking. An effective bike rack secures the bike frame with a U-lock, supports the bike upright by its frame, allows for front-in and back-in parking, and does not obstruct pedestrian traffic.
Bike racks come in a variety of styles: U-rack, Wave, Grid, Spiral, Bollard, Double Decker, Decorative etc. They are typically constructed from steel, recycled plastic, and thermoplastic, the main factors being durability, water-resistance, and functionality. The visibility of the rack determines its usefulness to cyclists. Moreover, a highly visible location curbs theft and vandalism; thus the area should be well-lit. They should be implemented in areas of high traffic.
It is important that bike racks not impede pedestrian traffic and are safe from automobile traffic. There should be no protruding bars if installed on a narrow sidewalk.
2. Bike Lockers
These are stand-alone boxes crafted to hold one or two bicycles per unit. They are a good choice for long-term bike storage and are extremely secure since they not only prevent theft but also guard against vandalism and weather.
Bike lockers come in a rectangular box shape or a triangle where the handlebars of the bike face the wider side of the container, securing bicycles with a lock. The lock system depends on whether the bike lockers are rented out ahead of time, or they are on a first-come, first served basis. For the former a specific key is provided to the owner, the latter operates on a rental system. These are easy to spot. There are proper signs which guide the cyclist to the parking area. They are built on well-lit areas which are visible to the eyes of the passerby for the safety of the bikes. Sometimes, attendants are placed to guard the lockers and increase security.
Bike lockers are often made from steel, reinforced fiberglass, and plastics. They should be easy to spot for cyclists. Automated bike storage is also gaining popularity. These store the bicycles underground with users inserting a microchip card with a code in order to access their bikes.
3. Bicycle Parking Lockups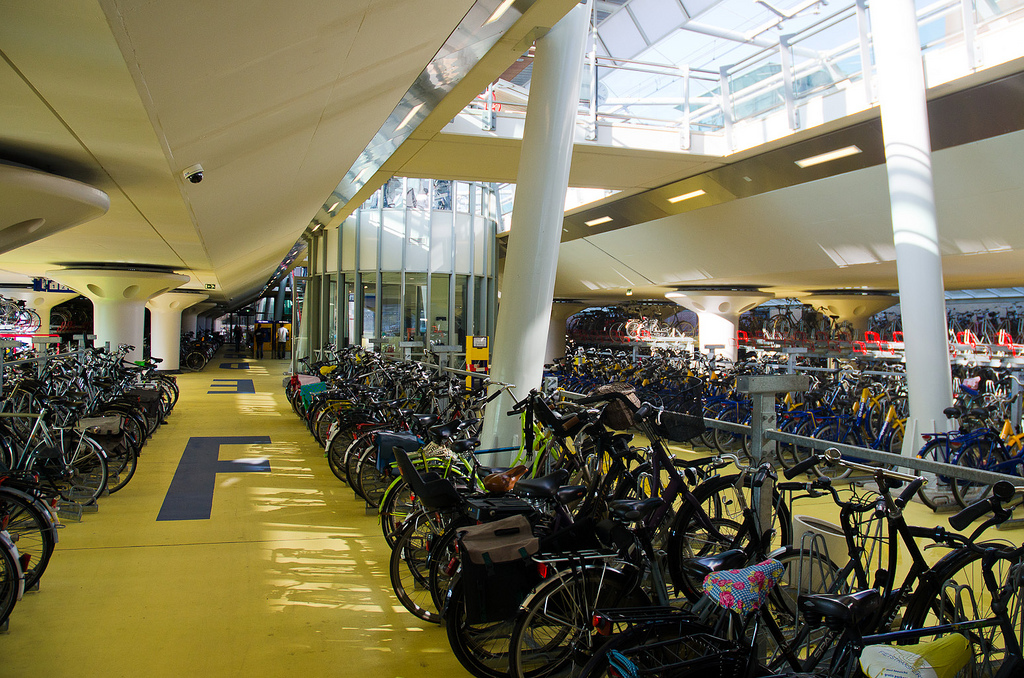 Bike lockups shelter multiple bicycles under one roof. Bike lockups provide the maximum security from elements and ensure that there is no theft of personal belongings. There are two types of bike lockups – bike parking stations and bike rooms.
Parking stations can be anything from a simple lockable bike shed to a multi-level building. They also sometimes offer additional services – bicycle repairs or amenities such as showers, changing rooms, and washrooms. The idea is to offer secure parking in high-density traffic areas and convenience with modern amenities. Bike rooms are simply rooms within a building converted to house bicycles. They are set up when there is no outdoor space to build bike shelters. This is also a highly secure long-term parking solution for cyclists.
It is wise to be careful of safety measures that increase visibility—keeping the area well-lit, clear, and within view of passersby. Setting up of surveillance cameras is also suggested. The best location for bike lockups is an area with generous space. They should be set up near an exit, avoiding narrow hallways and stairs.
Bicycle parking is essential to urban communities today, offering several benefits to cyclists, pedestrians, and motorists alike by reducing congestion and clutter. For facility owners, building the right type of parking rests on taking site capacity and the surrounding infrastructure and traffic into account. The ultimate advantage of bicycle parking relies on convenience and security and its ability to smoothen traffic congestion in our cities.