The New E-BIKE Act in the USA Helps People Buy Bikes

4

min read
Reading Time:
3
minutes
Here's a shocking climate change statistic for you! The total warming effect from greenhouse gases added by humans increased by 45% between 1990 to 2019 alone! Unsurprisingly, the bulk of these emissions come from the transportation sector. As of 2019, pollution from transport contributed to 29% of the total greenhouse emissions. The new e-bike act in the USA is the country's response to the drastic effects of climate change.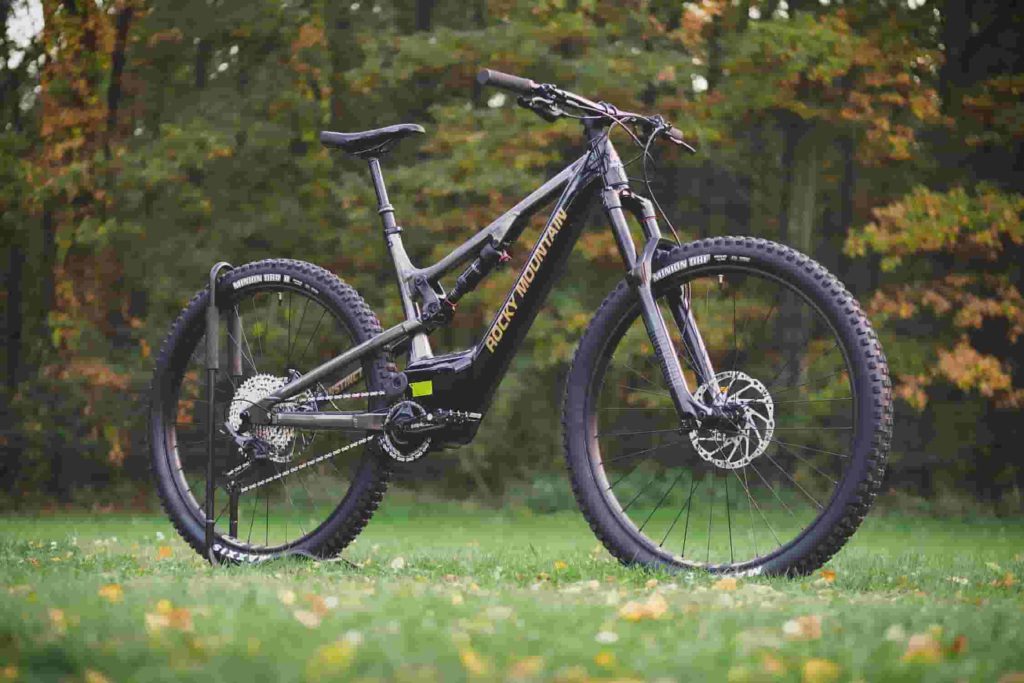 To reduce such vehicular pollution, authorities have tried to incentivize people to use public transport and adopt clean energy mobility alternatives. These incentives include subsidized ticket prices, easy parking access for e-vehicles, and tax benefits while purchasing sustainable transport options. These measures have persuaded people to shift to electric cars and e-bikes for private transport.
What sets e-bikes apart from other sustainable vehicle options?
Let's compare the carbon emissions first. According to Bosch, an e-bike releases 2-5 g/km of carbon dioxide depending on the power mix. For the same distance, a car emits about 150 g of carbon dioxide per passenger, while a public transport vehicle, about 60-80 g per passenger.
Another study conducted by Portland State University revealed that even a 15% e-bike adoption could cut greenhouse emissions by 12% in Portland! No wonder authorities are keen to increase the usage of e-bikes as a mode of private transport.
Emissions aside,  an e-bike can comfortably help you cover long commutes quickly. Most bikes can cover over 20-30 miles on a single charge, making them a viable alternative for people wanting to cut their car usage. And contrary to popular opinion, anyone can ride an e-bike. This also includes the elderly, who might prefer low travel speeds without exertion.
Given the number of benefits involved, it only makes sense to switch to an e-bike for private transport. However, the only barrier is their cost.
Also Read: Top 10 Bike-Friendly Cities in Europe
How much do e-bikes cost?
The cost of an e-bike can stretch from $600 to $8000, depending on the model one chooses. The steep price tag can be blamed on expensive components like batteries, chargers, motors, motor controllers, etc. Since these vehicles run on electricity, the cost of good waterproofing adds up as well. Hence, e-bikes can be an investment, especially if you're maintaining a strict budget.
The new E-BIKE Act in the USA tries to address this issue by making e-bike purchases easier.
What are the implications of the new E-BIKE Act in the USA?
Making e-bike purchases affordable
The Electric Bicycle Incentive Kickstart for the Environment (E-BIKE) Act aims to offer a 30% tax credit on e-bike purchases to all Americans, irrespective of income. This credit would be renewable every three years, and married couples would also be eligible to enjoy these benefits individually.
Making e-bike purchase more accessible
Given the prices of e-bikes, most beneficiaries of electric vehicle subsidies have been people with annual incomes of over $100,000. To make e-bike purchases more accessible for people in the low-income bracket, the bill provides refundable tax credit.
This means one can receive the tax credits even if they don't have an income to report. Moreover, the tax rebate brings the cost of an e-bike to a more affordable $280- $400, depending on the model, making the purchase even more approachable.
Building e-bike compatible infrastructure
Encouraging the adoption of E-bikes will also mean providing road infrastructure, charging, policies, bike storage, etc., to users. After all, one of the main reasons for low e-bike usage includes the lack of secure parking infrastructure.
How can authorities fix the e-bike infrastructure problem?
Even though New York ranks high among the cities that have embraced biking, bikers face problems due to the lack of available infrastructure. Here are recommendations from Transportation Alternatives, a non-profit organization, to tackle this issue.
Start installing protected bicycle lane networks and parking in low-income neighborhoods first to increase bike adoption in these areas.
Expand parking availability to match parking demand.
Convert car parks to a 'bike corral' like on-street parking.
Track bicycle theft carefully.
Allow developers to switch car-parking spots to bicycle parking areas.
Map bicycle parking through integrations via Google or Apple Maps.
Encourage the private sector to develop e-bike parking spaces.
The final word
Given the low carbon emissions from e-bikes, they hold tremendous potential to tackle climate change. To increase uptake, authorities must increase their accessibility and provide robust support infrastructure.
Subsidies like the E-BIKE Act can make e-bikes accessible. However, authorities will need to plan developmental measures to support these goals.