Get My Parking Raises $6 Million Funding from IvyCap and IAN Fund to Digitize Parking Industry Globally

4

min read
Reading Time:
4
minutes
Bangalore, 27 May, 2021: Mobility startup and smart parking pioneer 'Get My Parking' (GMP) announced a fundraise of $6 Million led by IvyCap Ventures. Existing investor IAN Fund also participated in the round. Masterkey Holdings served as the investment banker.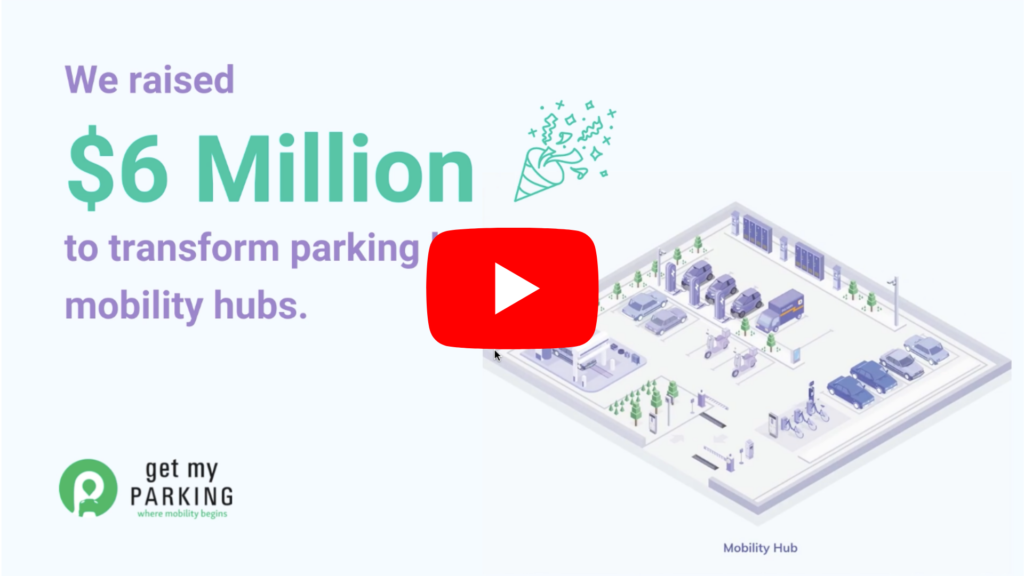 Founded in 2015 by Chirag Jain and Rasik Pansare, GMP has digitized over 3000 parking lots across Europe, the US, and India. It will use the new funds to scale its IoT platform and extend its footprint in the US, LATAM, and Australian markets. The startup also plans to use the capital for hiring and expanding its team, with a focus on engineering and product teams.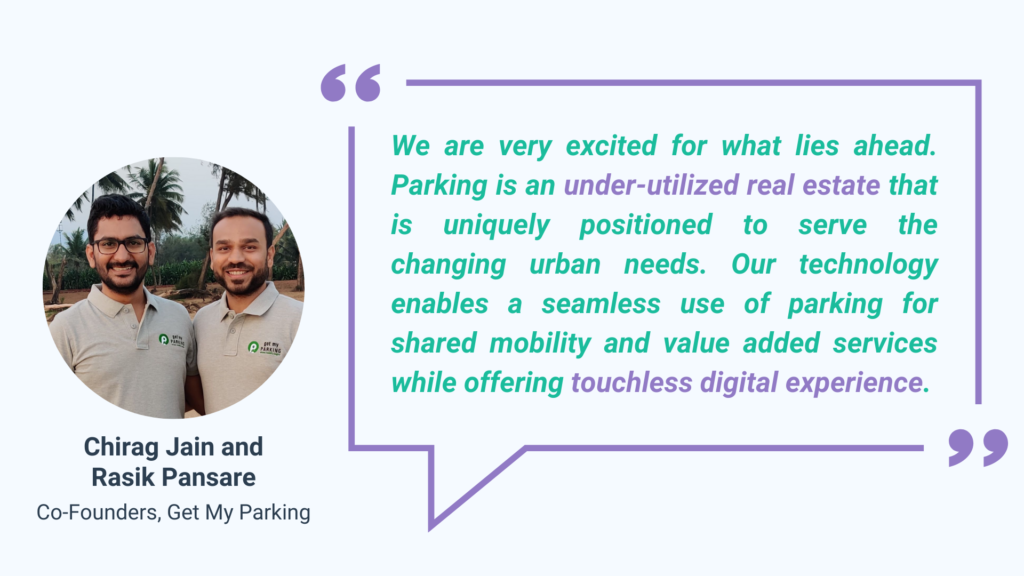 Get My Parking's open IoT platform is an end-to-end digital enabler for parking operators and facility managers around the world. It empowers them to offer their end consumers online discovery and transaction capability. The company's technology upgrades physical parking lots into digital mobility hubs with contactless access and cashless payments. Operators can also launch their consumer app and loyalty programs in just two weeks with customizations. Behind the scenes, its IoT gate kit GMP Access can integrate any legacy parking equipment with any app or cloud software. This allows a host of multi-vendor sensors to work in tandem with plug-n-play API integrations. This makes it possible for connected cars and autonomous vehicles to conduct machine-to-machine interactions with parking gates for automated entry and payments. Get My Parking offers its tech as a white-label Software-as-a-Service model.
                                   Our Team: Wizards of smart parking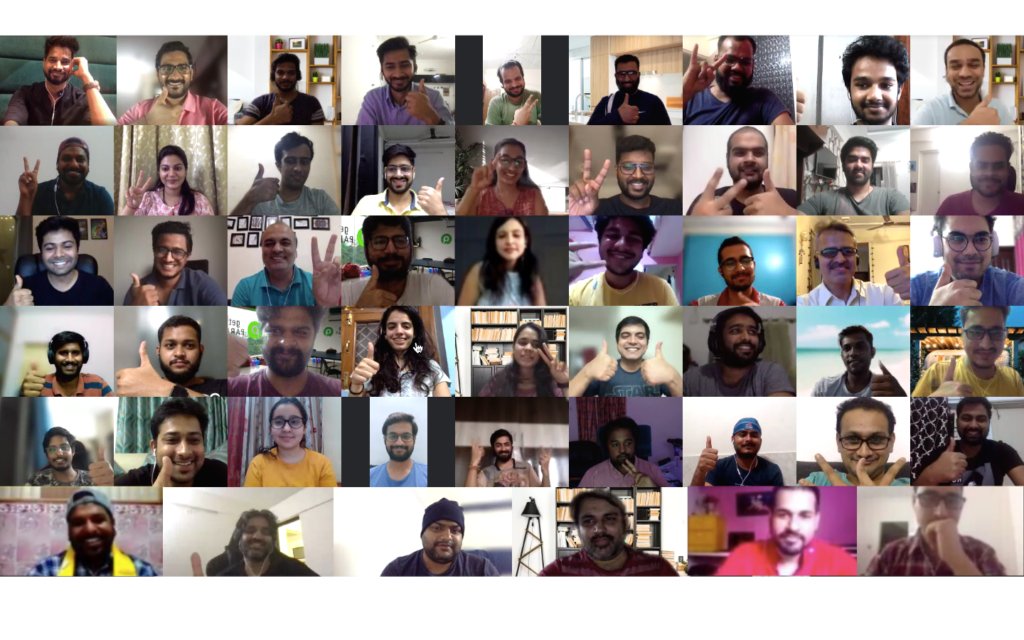 Rasik Pansare, Co-Founder, Get My Parking, commented, "Parking infrastructure needs dozens of equipment and tech vendors. Most of these offer discrete pieces of functionalities that work in silos, typically offline. We provide operators with the technology they need to launch innovative digital offerings relevant to modern consumers. We have drastically improved their time to market, user experience, loyalty, revenue, and business diversification."
Parking equipment collects a tremendous amount of data that is rarely tapped properly. Get My Parking's solutions such as 'GMP IQ' and 'GMP AI' help make sense of that data through a configurable admin dashboard and other creative applications like dynamic pricing, occupancy predictions, intelligent enforcement, and so on. The smart parking startup's latest product, 'GMP Permit' enables operators to digitally manage long-term parking permits and issue them to contract parkers online.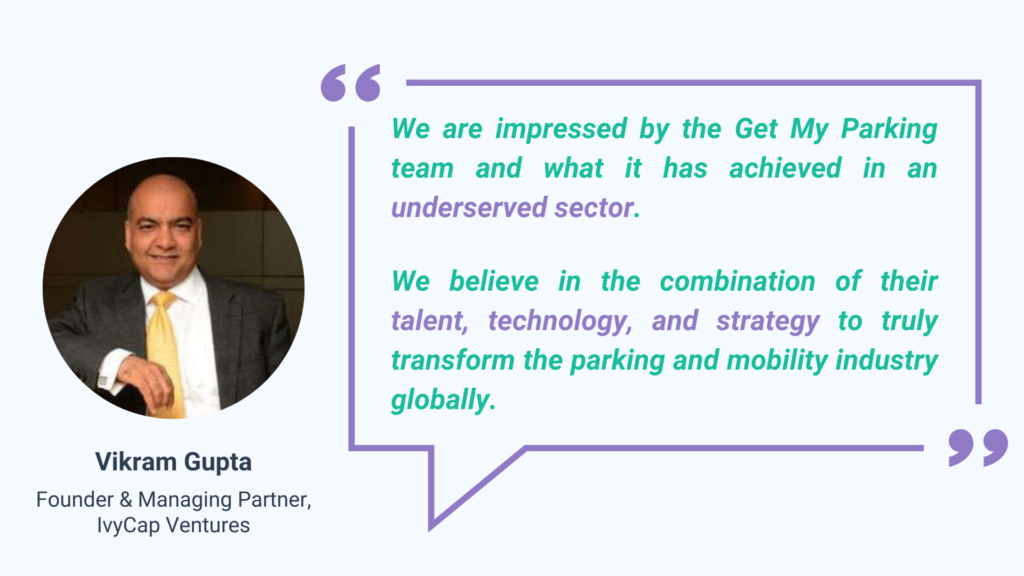 Get My Parking has started working closely with automotive and logistics companies to solve the parking piece of the mobility puzzle. Recently, it announced a collaboration with Mercedes-Benz to assist end-users in discovering and navigating to a relevant parking lot.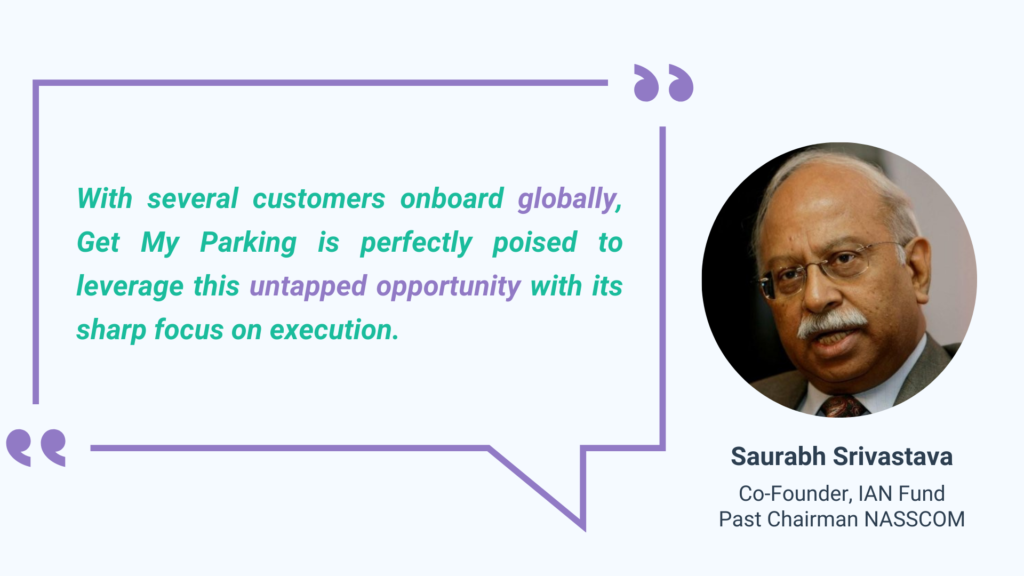 Get My Parking has deployed its solution for some of the largest parking operators in the world such as APCOA Parking, which operates across 9000+ locations in 13 countries. GMP has also performed deployments for early customers in Brazil, UAE, Australia, and Taiwan. It began its foray into the USA market last year by establishing a sales partnership with industry veteran ParkTrans and signing up two large parking operators. It will further invest in building a US office and team. With the latest fundraise, Get My Parking is prepared to grow its global footprint with newer products and markets.
Contact Information:
About Get My Parking: Get My Parking (GMP) is an award-winning provider of an Interoperable Smart Parking Platform that connects all parking and mobility stakeholders operating in silos. With a clear mission to digitize the parking industry globally, its tech can retrofit legacy equipment and enable cloud-native apps and a digital consumer experience. Get My Parking was founded in 2015 by Chirag Jain and Rasik Pansare with a vision to make every parking transaction a sub-conscious experience. With a strong foundation of the team, technology, and partnerships, GMP is creating a future-proof omni stack for the parking industry.
About IvyCap: IvyCap Ventures is one of the leading homegrown venture capital fund management companies in the country managing INR 1,500 crores across three funds. Founded by Vikram Gupta in 2011, the company has been leveraging global alumni ecosystems to build technology-driven innovative companies. 
About IAN Fund: IAN Fund is an INR 375 crore fund launched by Indian Angel Network, which is India's first and world's largest business angel network with close to 500 members across the world. IAN Fund is a uniquely differentiated seed/early-stage fund which aims to transform India's entrepreneurial landscape. The fund invests in innovative companies in sectors including healthcare and medical devices, VR, AI, software as a service, marketplaces, fin-tech, big data, artificial intelligence, agritech, and hardware. With this, IAN has created the single largest platform for seed and early-stage investing, enabling entrepreneurs to raise from Rs. 25 lakhs to Rs. 50 crores.