How the Sport is Helping to Shape the Smart Cities of Tomorrow?

3

min read
Reading Time:
3
minutes
As urbanization dominates most countries around the globe, becoming smart is a common goal for cities. One of the most significant contributions to this intelligent and sustainable transformation of urban areas is sports. This notion might sound confusing, but once you understand the implications of sports and its execution on a region's development, you will be sure of its immeasurable benefits. Read how the sport is helping to shape the Smart Cities of tomorrow.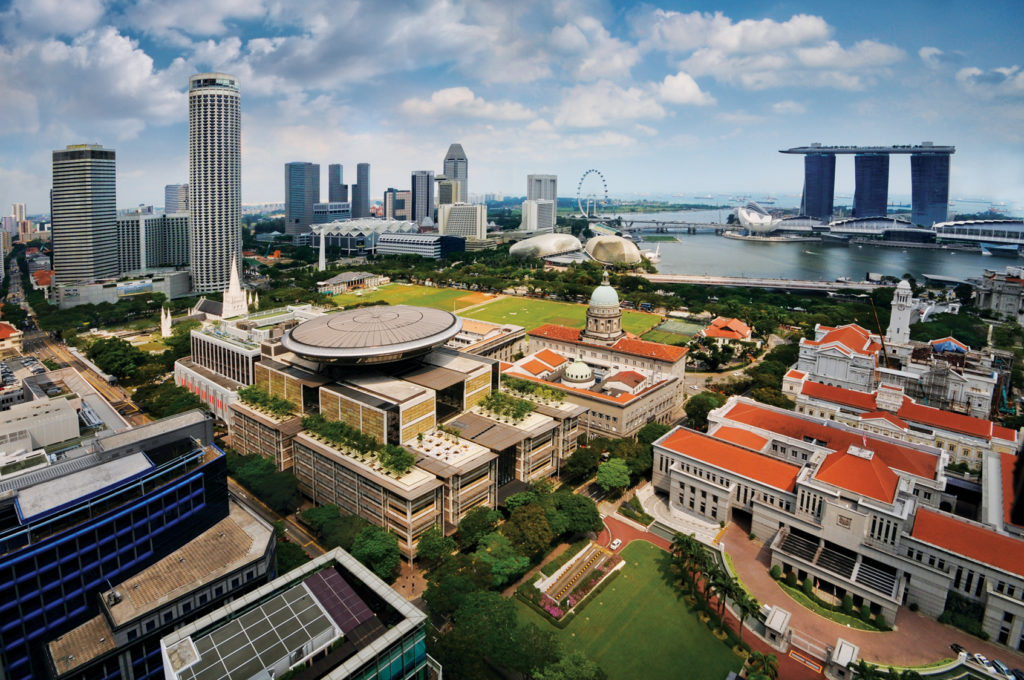 Sports are played around the world in several different ways and settings. For example, professional games occur in well-maintained stadiums with millions watching, while amateur sports are still limited to smaller arenas and local grounds. The construction and maintenance of these locations play a vital role in the overall infrastructure development of smart cities. Moreover, as these locations promote a sporting culture, residents remain physically active and more engaged with each other.
Sports and Smart Development
While urban development is necessary, if it is not sustainable, it can restrict the creation of public sporting complexes. Several reasons for this restriction include the emergence of a skyscraper culture, cost of land, and planning laws. However, for a city to be truly smart, it must actively foster a sporting culture. Several nations have been successful in establishing harmony between sports and urbanization, the prime examples of which include the following.
In the Dominican Republic, baseball is a widely loved sport, and it has also brought several economic benefits to Dominican cities. For instance, in San Pedro, baseball funds are being used actively to develop other public spaces like plazas and malls. Moreover, the country has over 30 major league teams, and several massive athletic facilities allow even amateur players to turn professional.
Basketball in China has quickly become a way to increase social engagement and better cultural values. In Beijing alone, over 8,00,000 basketball complexes have been built. These complexes are used mostly for recreational games. However, the country is proactively trying to recruit international basketball players as coaches and is strengthening its teams. Investing in basketball infrastructure also has brought minor yet significant economic benefits for Chinese cities.
These countries, along with several others, have realized the positive impact sports have on overall city development and resident engagement. As a result, they have moved forward in a far more sustainable fashion. There has also been a recent trend of developing more ecologically friendly sports complexes. Having successfully intertwined development, environment, and sports, they have derived a remarkable method of becoming "smart."
Also Read: How AI and IoT are Building Smart Cities
Sports and Smart Cities: The Way Forward
Physical mobility is an essential part of both sports and the lives of smart city residents. The more people interact with each other, the more inclusive city's smart development. In a sports conference in Paris hosted in February, Baba Au Run invited recreational runners to deliver morning breakfast pastries to many residents. The authorities are also looking at this method to deliver food to the homeless.
Similarly, to promote both fitness and infrastructure development, the empty archways and spaces within malls and other shops can be transformed into fitness or e-sports centers. Virtual racing events can be held in these locations time and again. Even the skyscraper culture can be harnessed well to promote sports on a more localized level. Rooftops and cul-de-sacs of most buildings can be fashioned into mini soccer courts.
The city administration, private companies, and sporting organizations can also organize mini-sports events where the creative minds of the commonest residents interact fruitfully. These small events can be held in tandem with a cultural celebration or a festival. They can be useful in discovering new talent and promoting healthy living as well.
How the sport is helping to shape the Smart Cities of tomorrow. It is needless to say that every smart city should have a place for sports, no matter how large or small. Urbanization must, in the future, be characterized by the holistic development of every individual. Be it social engagement, health, fitness, or infrastructure development, sports can boost all of the above if incorporated into a smart city development plan.