Why Airport Parking Is So Expensive

3

min read
Reading Time:
3
minutes
Ever parked at the airport and wondered the reason behind the sky-high prices? Even as airfares slide, parking at the airport is a ridiculously expensive proposition. Especially if you don't have an alternative mode of travel to the airport, you're staring at a huge bill. Find out why Airport Parking is so expensive.
What Decides Parking Charges?
Like most things, it is the demand that decides the price. High real estate and maintenance costs are the primary reasons for rocketing parking charges. Priced according to convenience and distance from the terminal, here are a few of the airport parking options:
Short-Term Parking: A convenient yet expensive option designed for people who are dropping off or picking up passengers
Daily Parking: These parking lots are located at a short driving distance from the airport terminals and are mostly cheaper than short-term parking
Long-Term/ Satellite Parking: Ideal for travelers who wish to leave their car in the lot for several days, satellite parking garages are normally far away from the airport and the rates are cheaper than the aforementioned ones
Valet Parking: Although extremely convenient, be ready to pour in extra bucks if you opt for valet parking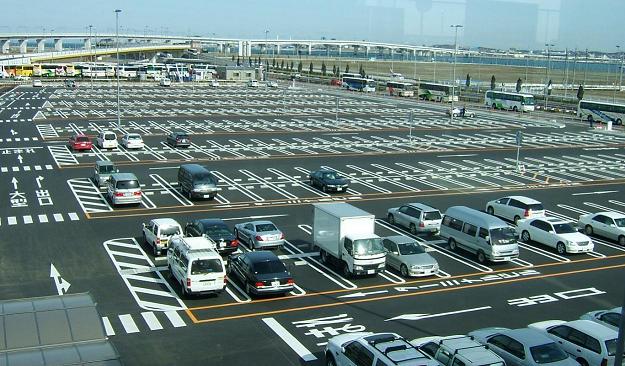 The Early Bird Catches the Worm
A pre-booked halting spot is probably the savviest way to avoid the rip-off charges and enjoy the convenience of airport parking at the same time. Reserve your space well in advance to escape paying the premium charges on-spot on the day of your travel.
Here are some feasible alternatives to dodge the crippling airport parking charges:
Off-airport Parking
Many private companies are setting up garages near airport terminals and offering shuttle services to and from the airport. It is cost-effective as prices are usually lower than the airport rates. Some packages might also include a free car wash while you are away.
Hail a Cab
An advantageous yet not-so-advantageous option as the prices can be sky-rocketing even for short distances. Taxi services offered by companies such as Uber and Ola are affordable as long as you are not traveling at odd hours.
Opt for Public Transport
If you live near a bus route or a subway system, a public mode of conveyance could effectively reduce your travel expenses a great deal. However, it may take longer than a car service and therefore, keep the allowance of extra time for traffic delays. Changing buses or trains might also not be a very comfortable alternative if you are traveling with a lot of luggage.
While lack of sufficient parking space is not a problem we have to deal with, the prevalent woe of exorbitant parking charges is exacerbated by the long queue of cars that enter the airport to pick up or drop a passenger. Say you have gone to the airport just to give your friend a ride. Now, thanks to the long line of cars, you might have to wait for a time greater than the allowed free-parking time.
Consequently, you will be charged for each extra minute you stay. On one hand, there's really no direct solution to this problem but on the other, you are always welcome to opt for the alternatives. Always weigh your options and decide your preferred mode of travel well in advance to save money.