11 Things Found Buried Under Parking Lots

4

min read
Reading Time:
4
minutes
Parking lots tend to stick around – but when people do dig them up, clean and organized parking lots can produce the strangest things. Here's 11 things found buried under parking lots that may surprise you.
From items as significant as historical relics and skeletons of kings to insignificant things like metal caps and fender benders, parking lots are treasure troves hiding many stories underneath them.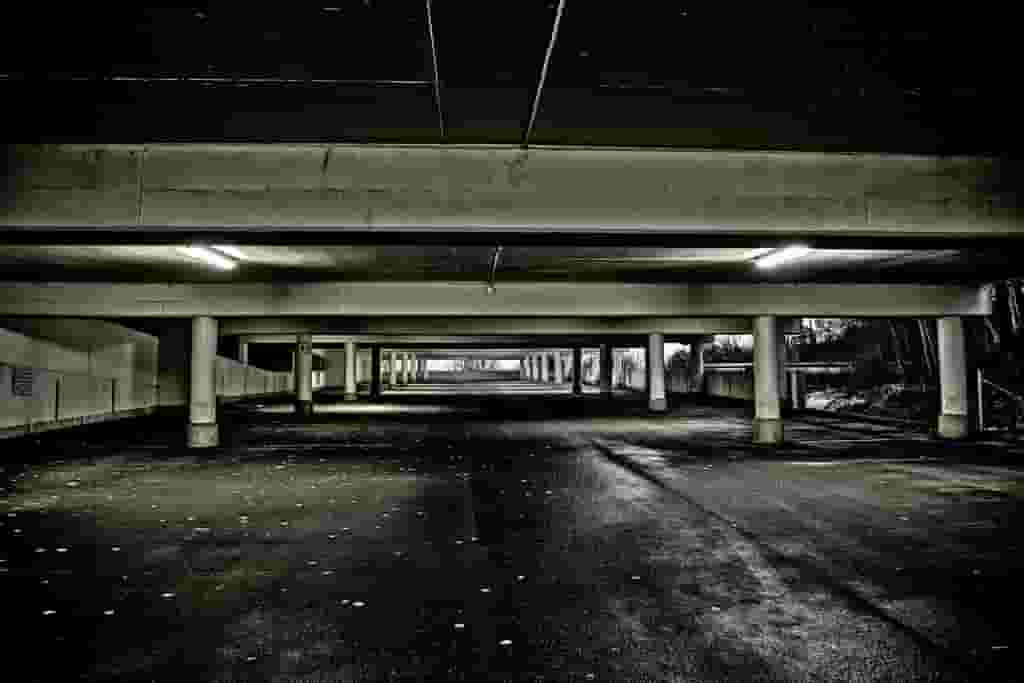 Image Source
Here are 11 shocking things found buried under parking lots:
1. The Bunker of Adolf Hitler
The Führerbunker or the bunker of the Fuhrer, a.k.a., Adolf Hitler, is resting under a parking lot. This underground bunker is where the German dictator spent his last days, hiding from the allied forces and the Russians. And, here is where he shot himself when Germany lost the war.
The East German Government did try to destroy this bunker in 1959, but most of it remained intact. Following the unification of Germany in 1990, when the threat of right-wing extremists was high, relevant authorities built a parking lot above this bunker. Why? They feared his bunker might become a meeting place for the extremists.
2. The Corpse of King Richard the III
King Richard the III died in 1845 at the War of the Roses. His body was then put on display before it was interred inside a grave at the Greyfriars church in Leicester, England. Several years later, the church was razed to the ground, and his memorial was lost.
A parking lot was built where the church once stood. Only in 2012, an excavation funded by the Richard III Society and helmed by the University of Leicester found the fallen king's remains under the parking lot.
3. A Texas Navy Warship
Yes, an entire navy warship was found beneath a parking lot in 1996! Found by a non-profit organization, the National Underwater Marine Agency, the ship named Zavala was discovered at the Bean Wharf in Galveston.
This navy ship had set sail in 1839 and dealt heavy damage when helping Yucatan Peninsula rebels against Santa Ana. It didn't drown and could make its way back to the port but was never restored.
4. The Grave of a Medieval Knight
This historical relic was found by accident when a parking lot was bulldozed to make way for the Edinburgh Centre of Carbon Innovation for the University of Edinburgh. The authorities didn't just find the knight's grave but also a 13th century monastery where he was buried. This monastery was founded by the Scottish King Alexander II.
5. An Entire Viking Parliament
Finding this parliament was no accident. It was a targeted excavation by Scotland's Dingwall Historical Society. This authority assimilated abundant evidence that the Viking parliament lay beneath a certain parking lot.
When they dug, they didn't just find the parliament but also historical pottery shards and remains of a mound that once acted as a meeting place for parliamentary procedures Vikings conducted in the 11th century.
6. Henry the VIII's Private Chapel
In 2006, when a bulldozer going about its prescribed task in a parking lot scraped against something unusual, it accidentally struck King Henry the VIII's private chapel. The remains of this 500-year old chapel rest on the grounds of the erstwhile Palace of Placentia in Greenwich, which was the birthplace of the king.
7. A Victorian Bath
Predominantly used by Manchester's mill and factory workers since 1857, the Mayfield Baths had two pools, which were bombed in World War II. After the bombing, a parking lot was built over the bath.
In 2020, when the city commissioned a new park on the same site, archaeologists rediscovered the pools in excellent condition with boilers, pumps, and tiling intact.
8. A Pharaoh's Feet
As unusual as this sounds, excavations beneath a parking lot in Egypt in 2018 by the Sohag Government found a part of Amenhotep III.
By part, we mean the Pharaoh's feet! How did the excavators learn it was Amenhotep III? They found a black granite tile with hieroglyphs stating the Pharaoh's name and date of birth.
9. 400 Skeletons from the 18th Century
Sounds abhorrent, but 400 skeletons were found under a parking lot on Arch Street in Philadelphia. This location was being used as a parking lot, but once upon a time, it was home to the First Baptist Church. The Church also had a burial ground which is where 400 skeletons were found.
10. The Canadian Parliament
In 1849, an angry mob razed the Canadian Parliament building to the ground. The empty area became a public space on which a parking lot was eventually built. After which, all the site's historical remains were displaced.
In 2010, after a twenty-year-long survey, excavators began digging underneath the parking lot to find several relics of the parliament along with a portrait of Queen Victoria.
11. A Royal Saint's Cave
Scotland's Saint Margaret often retreated to offer prayers in a small cave northwest of Edinburgh. Through hundreds of years, this lost meditative haven was found beneath a parking lot and is still accessible to visitors with the help of an underground staircase.
Also Read:
11 Revolutionary Smart Parking Innovations
In the End
As is not hard to see, parking lots can be a real treasure trove – a pin-hole camera to the past. After reading these 11 bizarre albeit interesting things found buried under parking lots, you are sure to wonder what your parking lots have in store for you.
Start digging – That's the only way to know!