This University Lets Parking Violators Pay with Peanut Butter

4

min read
Reading Time:
4
minutes
In an ideal world, every student driving into their university campus would be able to conveniently cruise right up to the building they wanted to visit and find a vacant parking space awaiting their arrival. However, that's not a realistic prospect when you attend a university with a campus area of nearly 900 acres. This is why campuses often end up with a large number of parking violators.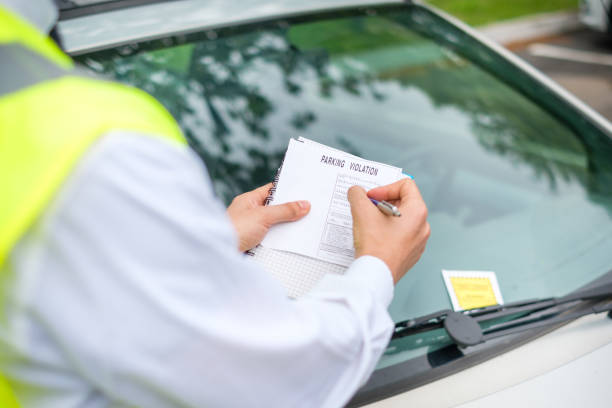 On the surface, 900 acres seems like a lot of land, but when you factor in all the university buildings, the patches of green lawns to hang out, and the tens of thousands of faculty members and students visiting the campus every day, experiencing a parking space crunch is something to be expected.
Plus, all it takes for this congestion to convert into total mayhem is a weekday basketball game or a celebrated graduation ceremony. The New Mexico State University of New Mexico, USA, is also just another university witnessing numerous 'No Current Permit' parking citations, courtesy to growing enrollment rates, new construction projects underway, and most notorious of all, students showing total disregard of the campus parking rules.
But, this university has made it to the headlines given its out-of-the-box way of dealing with the parking violators – each parking citation (per person) must be covered with peanut butter, at least 80 ounces (2.27 kg) of it, which would amount to nearly five to six small jars of the product.
First Things First: Breaking the Suspense
Having heard such news, the next thing you'd want to know is why the university would choose to allow its parking violators to get out of the jam by paying with butter.
All the donated peanut butter is used for a noble cause. The jars are supplied to 'Aggie Cupboard,' a food pantry that offers free supplementary food to the community of New Mexico State University, including the faculty and students of DACC and Las Cruces.
Amanda Nunez, the program specialist of Aggie Cupboard, overjoyed at the initiative the department had taken, stated that "the pantry mainly ran off of donations and to see the department willing to give rather than take is very humbling. It is a form of paying it forward."
In a nutshell, the parking violators of New Mexico State University are being granted an opportunity to repent as well as serve their community with every parking violation. The university is planning to introduce this method again at the closing of the spring semester next year.
NMSU Parking Information/Updates: Is There a Cause for Violation?
Notwithstanding the strategy adopted by the university to deal with parking violators, it is no good to be cited with a 'No Current Permit.' But, before we can talk about a relevant solution to the problem, let's delve deeper into what parking policies the NMSU currently has in place, as listed below –
The parking permit enforcement stays in full effect from Monday through Friday, 7:30 AM to 4:30 PM.
The permit is mandatory for parking in student parking lots, along the streets, as well as all permit lots.
Special parking zones require a special permit.
Free parking is available in the evenings and at the weekends.
Warnings are issued to people on the tow/boot list, which has been resumed since September 1st.
No parking permit zones are also available on campus, the largest of all being parking lot #30, situated on the east of the Pan American Center.
All campus visitors are required to order a parking permit, which is to be printed out and placed on the vehicle's dash. The permit will be valid for three weeks from the date of purchase.
The university provides an online parking map that can be used to find designated parking locations.
Additional Information
Sidewalk construction in front of Parking Lot 52 has been underway since November 15th, 2021.
From December 10th, 2021, Parking Lot 52 will remain closed on account of repair works.
In light of the measures taken by the university, there seems to be no reason for parking violations except that the parking permits are temporary (and need to be renewed periodically, may not be customizable to each individual's needs, and finding a designated spot can be a hassle, especially when one's in a hurry.
Also Read:
5 Parking Fines in Singapore You May Not Know About
Introducing the Solution: A White-Label Web App
Whether it's about visiting a grocery store, a corporate office, an airport, or in this case, a university campus, people are already carrying the weight of busy schedules and their demands that they don't need another thing to worry about, namely, parking violation.
The need of the hour is an intuitive web and mobile-friendly application that would simplify parking permit management for its users. Get My Parking offers a parking permit management platform that can lets your parkers easily run a permit search, purchase customized passes and track all their permit activities in one place.
Wrapping Up
The problem that NMSW faced is not an uncommon one. Despite the availability of parking spaces, parking tickets are still on the rise. If more and more people opted for entirely digitized parking permit platforms, they would spare themselves a dreaded parking ticket and save precious time and fuel.