Ola's First E-Scooters rolls out from Ola Futurefactory

3

min read
Reading Time:
2
minutes
The urban transportation stakeholders in India and around the world are constantly striving for a more sustainable and green commuting ecosystem. To further this agenda, the ridesharing company Ola's first e-scooters were released on 15th August 2021.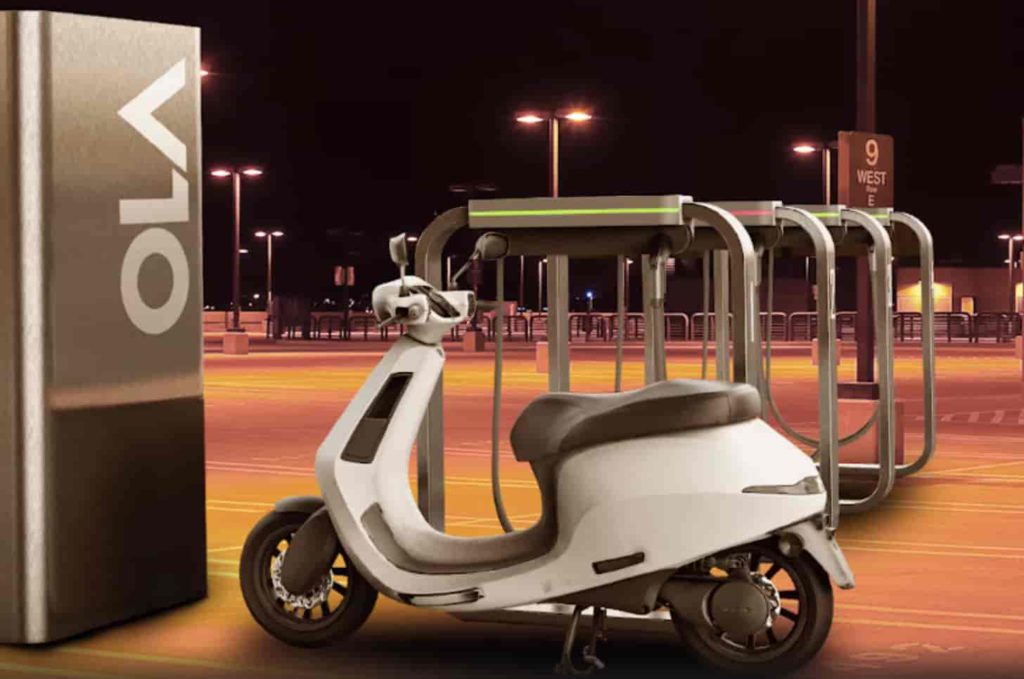 With this big step in the EV space, the company hopes to evoke environmental consciousness among riders and provide them with an affordable commuting alternative. Ola rolled out its first e-scooter 'Ola Electric S1' from its Tamil Nadu-based Futurefactory. This e-scooter is a part of the brand's Mission Electric in India. Through it, Ola intends to reduce the use of petrol two-wheelers 2025.
By launching Ola Electric, CEO Bhavish Aggarwal plans to compete with legacy players in the highly fragmented EV industry. As anticipated, the company already received over one lakh pre-bookings within 24hours of opening the bookings. And Ola Electric has already started its first phase of deliveries in October.
Ola Electric is all set to capture the market
The acquisition of Amsterdam-based Etergo BVby Ola in May 2020, paved the company's way into the premium electric two-wheeler market, both nationally and globally. The Ola Electric S1is based on the design of Etergo, while the company has re-engineered other mechanics.
"This is the best scooter ever made, and not just the best e-scooter. Our technology is leading by a few years when it comes to our competition." Bhavish Aggarwal, CEO.
In an ambitious move towards a cleaner environment, the company plans to start with an initial production capacity of 2 million two-wheelers during the first phase. To achieve this goal, a 500-acre plant is being set up in Krishnagiri, Tamil Nadu. Ola also claims this plant to have an annual capacity of one crore units, which is "15% of the world's total two-wheeler production", according to the company.
Additionally, Ola is also working on setting up infrastructure with over 1 lakh charging stations in 400 cities, including hyper-charging stations in metro cities.
Ola's first E-scooters: What do you get?
Ola Electric has launched the e-scooter in two variants: S1 and S1 Pro. Both two-wheelers come in a range of 10 colors to choose from. Buyers can book their scooter at an affordable amount of just Rs.499 and purchase it through the Ola Electric app.
Ola S1 comes with a top speed of 90kmph and a range of 121 km on a single charge. This variant takes up to 4 hours and 48 minutes to charge with a portable home charger of 750W.On the other hand, S1 Pro comes with a larger battery pack and a top speed of 115kmph. It offers a range of 181km per charge and takes 6 hours and 30 minutes to fully charge.
Ola claims its e-scooter has class-leading speed and extraordinary range. Some of the key features include a 7-inch touch screen display, GPS, Bluetooth, LED lighting, front disk brake, Wi-Fi connectivity, substantial boot space, and more. Ola also announced home delivery of their scooter once the buyer completes the payment.
Final thoughts
With Ola's big entry into the two-wheeler market, we can expect a substantial increase in the demand for e-scooters as well as the competition. All in all, this is an excellent move towards a convenient, innovative, and greener future.