Drive-in Concerts – Bringing Back Retro Music Trends

2

min read
Reading Time:
2
minutes
Ever since Covid-19 restrictions have kicked in, entertainers have taken to online streaming platforms such as Twitch, Facebook, and YouTube to perform. But virtual events can hardly beat the experience of a live music performance. This is why drive-in concerts are growing in popularity.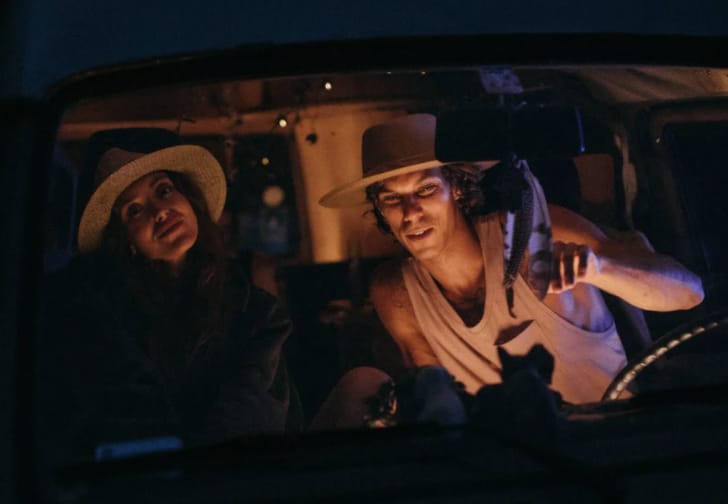 Even though the live music industry saw an understandable dip in revenue in 2020, drive-in concerts offered the perfect way to experience live music amidst social distancing restrictions. With world-famous artists and a smooth parking experience, drive-in concert experiences can prove to be rather delightful.
How drive-in concerts became popular
Drive-in concerts are inspired by the drive-in movie culture of the United States in the 1950s. Offering the ability to socialize with friends while watching a movie, this concept rose in popularity quickly.
In 1958, 4,000 drive-ins cropped up across the country. However, their numbers started declining over subsequent years. Today, the USA only has a few hundred drive-in theaters, many of which are now being used for drive-in concerts.
With social distancing norms being relaxed, especially after vaccination drives, outdoor sites are once again hosting music events. Popular artists such as Keith Urban, Garth Brooks, Blake Shelton – to name a few – are turning towards drive-in concerts to stage live performances. Even the lack of drive-in movie venues isn't stopping these concerts from happening. They are making use of fields, pastures, and parking lots as settings.
Parking at concerts: How important is it?
A crucial part of a drive-in event is parking. Event managers have to ensure an impeccable parking experience for patrons. No matter how big the artist is, a disorganized parking experience can mar the experience for the audience. Parking space must be made available to each visitor, preferably in a contactless way with minimal human intervention.
Read Also:
How Smart Parking Solutions Can Transform Event Parking
Already, many event organizers have turned towards smart parking to enable a smooth parking experience, especially foravoiding traffic at entry and exit points.
Using a mix of cameras, sensor, and consumer-facing parking apps, concert organizers can thus allow visitors to book a parking spot ahead of time. This means less congestion at a venue and a more efficient allocation of the available parking spaces.
For parking facility owners, offering a tech-backed and comfortable parking experience means happier patrons who return to the venue time after time.
Smart parking for drive-in concerts
Smart parking is the answer to all event-related parking woes. Drive-in concerts are a large-scale affair, which is why ensuring a smooth parking experience for visitors is vital. Smart parking can completely automate the process– right from entry to the venue to the time a visitor leaves it.
Get My Parking's IoT-backed touchless parking technology is suitable for concerts and other events. Parking facility owners can integrate our gate-kit with any third-party equipment at a minimal investment. Contact us to understand our entire suite of smart parking offerings and make parking an intuitive experience for your patrons.