When Parking Turns Dangerous- A Look At Crazy Parking Fights-Related Violence

3

min read
Reading Time:
3
minutes
We've all been extremely frustrated because we couldn't find a good parking spot. We've had someone else take over a spot we'd been eyeing, we've been on multiple rounds to find parking space, and we've witnessed parking fights-related violence at least once in our lives.
While parking-related violence isn't new, some really bizarre incidents have occurred around the world. Let's look at some of the strangest parking-related fights.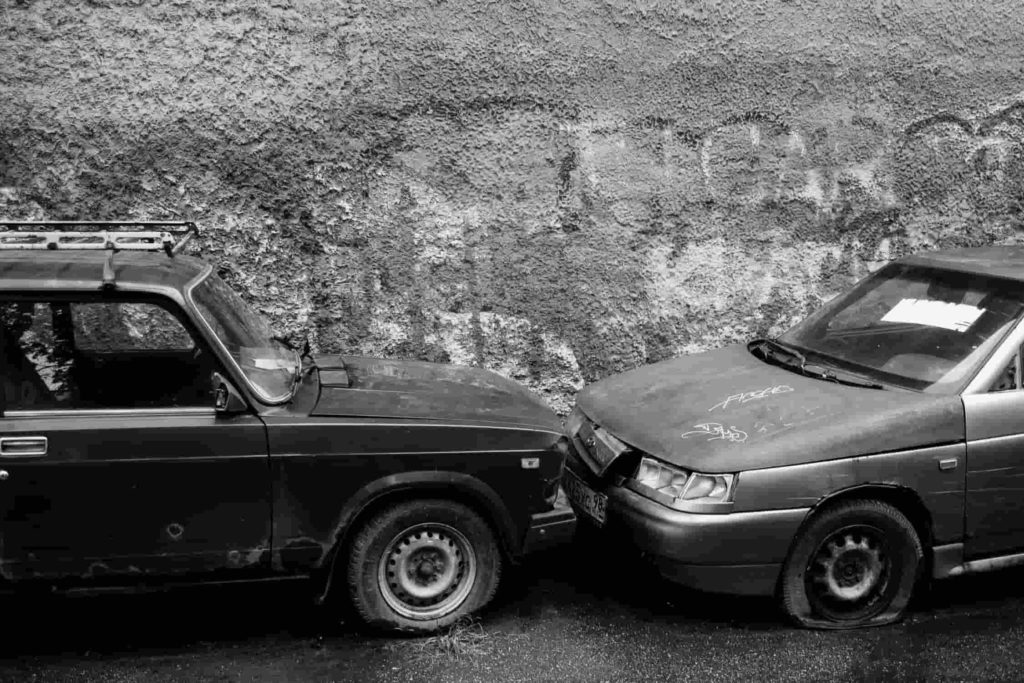 Crazy Parking Related Fights
Woman's hair ripped out over a restaurant parking
In 2019, two women got into a fight over parking at a restaurant called La Marsa in Troy, Michigan. Both women happened to reach the restaurant at the same time and got into a heated argument over a parking spot. The argument didn't just end with an angry exchange of words – it deteriorated quickly into a hands-on fight. From racial slurs to name-calling, the fight went out of hand when amidst the slaps and kicks, one of them pulled another's hair so hard that it left a bald spot. Finally, the police had to intervene!
Parking fight takes a communal turn in Delhi
In New Delhi, a simple fight over parking a scooter took a dark turn. What started as a verbal fight in front of a residential building soon became a communally charged brawl. After getting into a physical fight, both parties raised slogans and added to already rising tensions. This also gave way to the vandalism of religious locations around the area. The police had to be called in to maintain law – all over a simple tiff over parking!
Pinned by car over a parking spot
An incident that happened quite recently in Wilkinsburg saw a woman pinned between two cars after a fight over a parking spot. Reports suggest that the victim had parked her car in someone else's parking lot. The owner of the spot got so furious at the victim that she pinned her between two cars. She was eventually freed by the police.
Also Read:
The Evolving Role of Parking Enforcement Officers in Transportation
Clash over Brooklyn parking spot
In 2019, a city sanitation worker got into a fight with an off-duty firefighter over a parking spot. Reports say that when the firefighter asked the city sanitation worker to move his car from the no-standing zone, a physical fight broke out between the two. The NYPD had to step in.
Punches thrown over a parking lot dispute
Two years ago, a video from a Vancouver parking lot surfaced, where two men were yelling and punching each other viciously. The onlookers said that the fight was over a parking spot. Witnesses also said that incidences like these are quite common as it is hard to find parking in the plaza's scarce parking space.
Even though these incidences may seem ridiculous, they point to a graver problem, i.e. unorganized and poorly managed parking. The anger and frustration of having to deal with disorganized parking daily, usually end up exploding in a violent outburst or a physical altercation.
Parking fights-related violence are the perfect examples to show that what begins as a simple verbal argument can easily escalate to a situation that could potentially harm people and public property. How do we solve this issue?
One solution is to obviously increase the number of parking spaces in crowded areas, but better management and restructuring of existing parking lots can go a long way in solving this issue.
Many countries have begun incorporating smart parking into their transportation as a solution to parking problems. Using sensors, automated payment systems, and real-time data collection, smart parking allows people to reserve parking in advance and can accurately predict where they are likely to find a spot. This significantly makes daily commute convenient for people, ultimately decreasing the frustration and rage of commuters.