Catch us at the NPA Convention & Expo 2021 in Las Vegas, USA

2

min read
Reading Time:
2
minutes
From September 27th to 29th, Get My Parking is participating at the National Parking Association (NPA) Convention & Expo in Las Vegas. You can find us at Booth No. 601 at the new Caesars Forum – Las Vegas Conference Centre. With more than 1800 parking professionals from across the world attending both offline and online, the NPA Expo is one of the biggest parking events of the year.
This year's theme at the Expo is CONNECT, representing the joy of getting together in person and connecting with each other to bring about revolutionary change in automating, digitizing and reinventing parking and mobility.
The event will feature parking operators, companies, consultants from universities, city authorities and parking professionals. Visit our stall for the latest insights into smart parking and the future of mobility.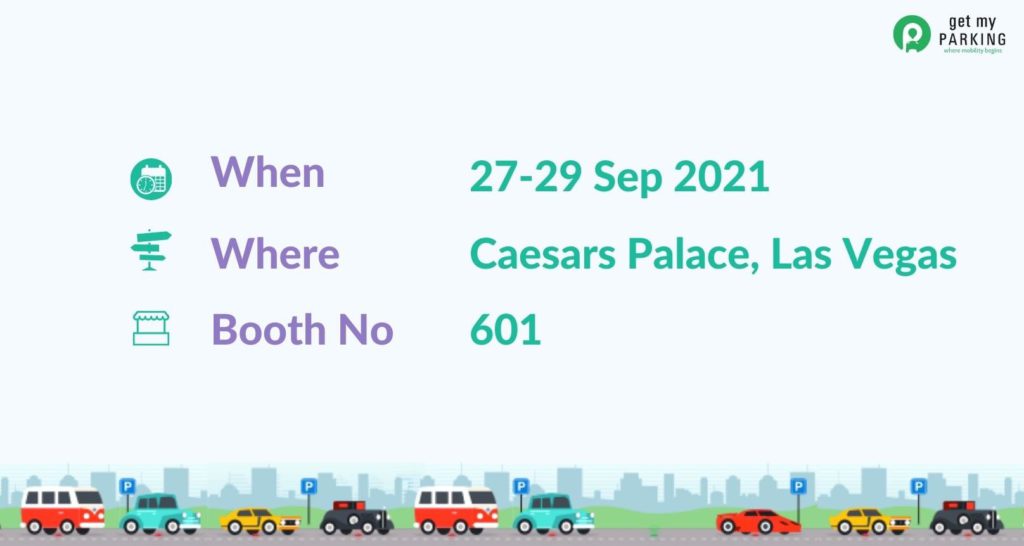 Get My Parking will display our smart parking platform, which enables all types of parking lots to go digital, cloud-connected and data-driven. Our product, GMP Access, can digitize an entire facility and integrate all existing equipment and transactions in a short period of time. Our IoT platform has been deployed across the world by the mobility industry's leading players.
Also on display will be our latest product, GMP Permit, an online parking permit management solution that allows operators to digitize their monthly parking business using existing equipment at net zero cost. The product comes with a self-service white-labeled portal to sell and manage permits and enables plug & play with existing PARCS and open APIs. The product has already successfully been deployed in multiple locations.
Catch us for a glimpse into what we have in store for the future in parking reinforcement, permit management and more. Come join the parking revolution with Get My Parking at the NPA Convention & Expo 2021!
Stop by and our team will answer all your queries.