Can Proof-Of-Parking Work?

3

min read
Reading Time:
2
minutes
With an alarming increase in the number of automobiles on roads, serious policy reforms are coming into consideration. One such reform is proof-of-parking that governments around the world are contemplating.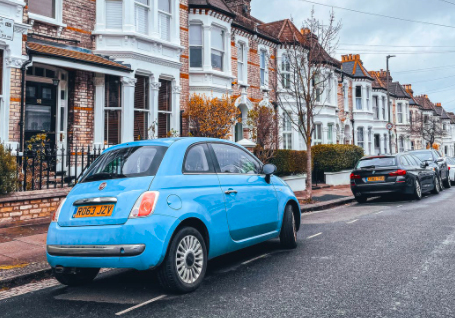 What Is Proof-Of-Parking?
To counter the horrors of hodgepodge parking caused by mountains of automobiles, this reform demands aspiring car owners to produce a parking certificate, stating that they have acquired a space for parking their car. This proof has to be produced before they purchase a vehicle. Certain states in India like Sikkim and Mizoram as well as cities around the world like Tokyo, Manila, and Hanoi have experimented with Proof-of-Parking.
This regulation was levied in 2010 in the mountainous state of Sikkim to curb the ballooning automotive population. Soon after, its neighbouring state Mizoram followed suit and made it mandatory to produce proof of parking space availability before purchasing a vehicle. The onus of issuing proof-of-parking affidavits fell on the traffic superintendent of police in Mizoram. The Maharashtra government was the first to suggest this regulation in 2009. The Center, however, rejected their plea then.
In Vietnam, the city of Hanoi also experimented with Proof-of-Parking but called the drill off due to the fear of corruption. However, in 2017 they launched a smart parking solution in the form of iParking that aids motorists in finding empty parking spaces, and pay fares using their smartphones.
Is Proof-Of-Parking a Good Idea?
Let us circle back to India's tryst with proof-of-parking to answer this question. India's road infrastructure caters to 1.3 billion commuters who are always struggling to find proper parking spaces, causing vehicular congestion and delays. According to a study conducted by TCI and IIM-Calcutta, traffic delays, additional fuel consumption, and frequent halting cost citizens US$ 21.3 billion annually. Also, the parking space required by a car equates to the real estate market value of around INR 2.5 lakhs in cities.
Due to overcrowding of vehicles on the country's roads, there is at least 30 km worth of unauthorized parking taking place on the streets, eating up prime real estate for free that costs around INR 289 crore. This is a massive economic loss to the municipal authorities.
This is a substantial chunk of revenue that can aid municipal bodies in many ways. To stay on top of these losses, the government can plug in the proof-of-parking regulation. This regulation will discourage residents from buying vehicles, just because they can. It will also reduce delays and congestion.
However, proof-of-parking should not be doled out without first addressing certain caveats. For instance, the authorities must make sure that the introduction of this regulation should not spawn corruption. Sufficient resources must be provided to agencies responsible for giving out proof-of-parking certificates. Frequent checks will have to be undertaken by the police and other concerned bodies to ensure that this regulation is not being misused in any way.
In Conclusion
Many Asian cities today are grappling with serious traffic-related issues. Parking concerns are indeed a glaring consequence of traffic congestion caused by too many vehicles bought and sold. Therefore, countries must develop decongestion policies to keep their automotive needs sustainable.
Proof-of-parking as an idea has merit but is still in a nascent stage, and requires more research and detailing before full-scale application.