Airport Parking in A Pandemic: What You Need to Know

4

min read
Reading Time:
3
minutes
Remember how it was near impossible to find your most preferred parking spot at the airport, no matter how timely you reached? Well, all that has changed! And, the reason behind this transformation is no real surprise either. If you fly during the ongoing pandemic, it seems almost too easy to park at the perfect spot. But, before rejoicing the news, look closely. Perhaps you must park in the spot of your choice only after considering the new norms. After all, we are living in the new normal where safety is paramount. Therefore, the parking lots are repurposed to observe physical distancing so that the 'perfect' empty slot is left vacant with good reason and might be unavailable to park. Read more about Airport Parking in Pandemic.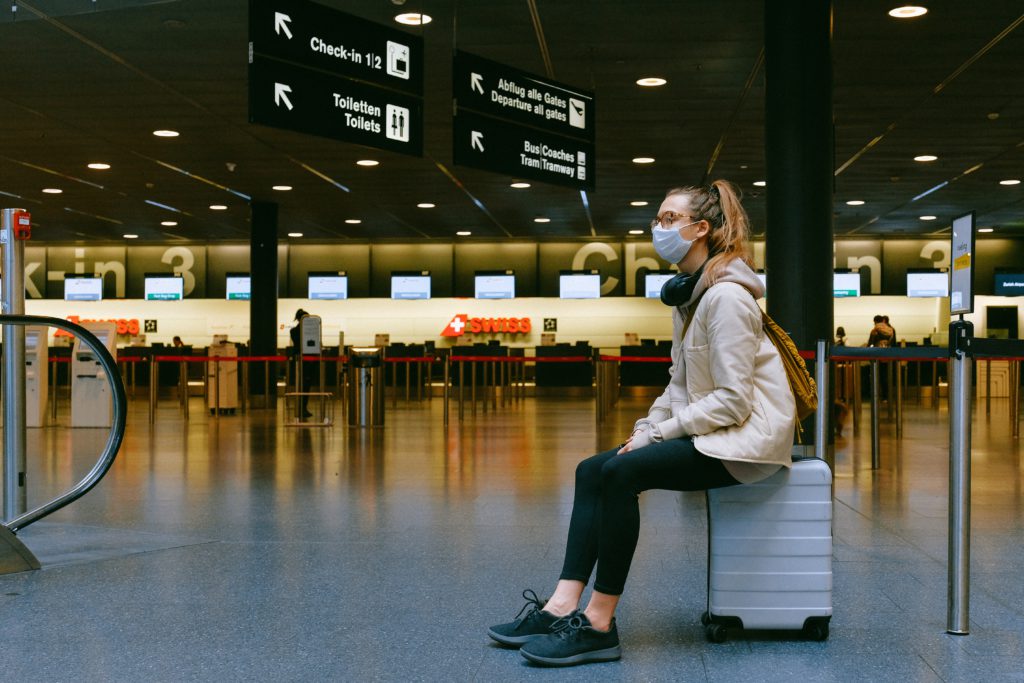 Is Airport Parking Safe Amid the Pandemic?
Yes, traveling is not entirely safe while the coronavirus is still at large, but adjusting to the new normal means learning to motor on with full precaution. And, this is already happening, to the point where a centralized airport parking reservation website in the United States had over 50% of queries asking about the health and safety protocols at airport parking facilities.
Such an inquisition had the site draft and add an upfront comprehensive description of the steps taken to keep airport parking safe in different locations. For instance, the site started informing visitors on nuanced details, such as whether a particular airport parking lot stocks sanitizers and disinfectant wipes inside their premises. The same page also displays a record of how often high-exposure or touch surfaces and areas get a thorough cleaning.
But, it's not just that airport parking safety has reached new bounds. The travelers have also become more patient while shunting through the airport parking facilities to safeguard their health and safety.
New Airport Parking Norms During the Pandemic
It was only natural to revise the norms for safely parking at the airport with the ongoing scenario. Some of these new rules might dwindle once this healthcare crisis is behind us, while several will stay. Here are the revised airport parking rules and practices at several locations.
Even though they witness a slimmer footfall, shuttles between terminals are cleaned all through the day with disinfectant. The parking shuttle and transfer coaches carry half the number of passengers to observe physical distancing. Correctly wearing a mask is now mandatory, and no individual is allowed inside the airport parking or the premises without one.
Most airports have halted valet parking services. The ones that offer this service ensure their drivers wear Personal Protective Equipment (PPE) while parking. Various airports have disallowed large groups to drop off their families or see them off before their trip.
How Are Airport Parking Lot Owners Surviving the Current Business Slump?
As they say, necessity is the mother of invention. The airport parking lot owners have taken the slump in their stride and diversified their business to adjust to the changing aviation environment.
For starters, many parking managers are encouraging and incentivizing customers to pre-book their slots. They are also offering quick entry and exit through touchless parking payment systems, which eliminates unrequired social interaction.
Moreover, the airport parking workforce now sanitizes transfer shuttles or other vehicles parked inside with disinfectant solution several times to ensure safety. They also provide masks and sanitizers to every incoming passenger and record their temperature as well. All these practices encourage more people to park in such lots.
Various airport parking space owners have awarded special benefits to customers within their loyalty program. What's more, different lot operators are continually diversifying their revenue streams by offering vacant parking spaces to commercial cargo vehicles, rental companies, mini-trucks, trailers, tractors, and other such automobiles.
In fact, several parking lot owners are now generating income from auxiliary operations that have little or nothing to do with airport parking.
The Bottom Line
Airport parking today is incredibly different than what it used to be earlier. But it is also far safer and cheaper! While drivers and riders might end up paying 20% lesser than what they used to, things will return to normal eventually. Until then, read up on each airport lot's parking norms and practices before driving into one.