Is Autonomous Parking Here Or Is It a Distant Dream?

4

min read
Reading Time:
3
minutes
According to BMW Research, around 30% of all drivers in any city at any time are simply trying to find somewhere to park. Finding a parking spot, squeezing your car into a tiny space, and parallel parking are frazzling tasks for drivers. Fortunately, technology has an answer with cars that self-park. Imagine not only finding the perfect parking spot but being able to park your car at the simple press of a button without maneuvering relentlessly. Whether it's a luxury sedan, from Mercedes to a crossover SUV from Jaguar or a Ford Fiesta with active park assistance taking the wheel, the most challenging aspects of parking are slowly being taken over by technology. For most of the last decade, smart cars with autonomous parking features have been in the offing.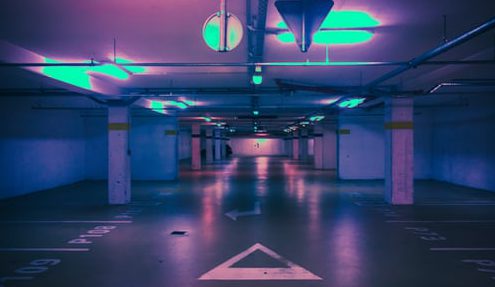 Major companies like Apple, Google, Uber, Lyft, Tesla, BMW, Ford, Volkswagen, Toyota, Volvo, Jaguar, and Mercedes have invested in the technology to move towards a future with self-parking cars. Companies are already testing and implementing auto-park systems like remote-control summoning, collaborative parking, and special picker-upper robots.
How do autonomous parking cars work?
So far, researchers have created systems for cars to drive around a parking lot and identify if a spot is empty or occupied. Once the car finds an empty spot, it can safely park itself. In the semi-automated and automated parking systems being sold commercially at present, parallel parking is commonly a functionality. Some manufacturers are also working on offering perpendicular and angled parking.
Assessing the best approach for getting into the desired parking spot is done by considering several variables such as space's size, amount of room available for maneuvering back and forth, and the vehicle's capacity to be parked. Humans usually perform these calculations quickly and without much conscious thought.
But cars will need low-speed movement, scanners running on full, a no-human environment, and a fixed geo-sensed area to safely apply the technology. In an ideal world, it'll be just like dropping your car at a valet stand, where you get out of the car and use a mobile app to send it to the designated spot, assuming that the vehicle will navigate the route and park safely. When you are ready to leave, you can simply call the car back to the handover spot and take charge of the wheel.
Benefits of self-parking cars
Automation on a larger scale can make parking more efficient. With no need for drivers to accompany their vehicles in parking spaces, the spots used by driverless cars will become significantly smaller. It will allow you to park more cars in the same square footage, and vehicles can squeeze tightly together. According to studies, autonomous parking spaces will hold up to 62% more vehicles than the current ones.
Autonomous parking cars currently on the market, even those that are not completely autonomous, do make parallel parking much easier. This will not only save passengers time but decrease the time a car is on the roads, thereby reducing emissions. Self-parking cars are also aiming at including parallel and perpendicular steering assist along with lane assist, emergency braking, collision warning, and multiple-angle camera technologies.
Also Read:
Parking Lots: Why Autonomous Cars Could Save Acres of Space
Challenges for autonomous parking
For autonomous parking systems to work perfectly for hundreds and thousands of cars to park themselves in large garages with minimal or none human intervention, standardization of technology and common protocols is the catch. The fact that autonomous parking cars are inevitable now does not mean that non-autonomous vehicles will disappear overnight. There is a clear need to devise parking solutions that work for both autonomous and non-autonomous vehicles.
Using GPS navigation systems in self-parking cars can be tricky too. Almost anyone who has ever tried to complete a whole journey with GPS has suffered from internet connectivity problems. So, cars relying entirely upon these systems can result in a loss of control over the vehicle.
Autonomous parking cars presently rely on expensive sensors that aren't installed on commercially produced vehicles and ensuring access to all can take time. And since your self-parking cars will be most likely electric vehicles, they will need a place to recharge, and that would mean investing more into developing modern parking infrastructures. While self-parking cars might seem like a luxury at the moment, they're still the next step in the evolution of automated vehicles. But as we move towards autonomous parking, we will need parking data from a wide variety of sources, including the state authorities.  Once we recognize how people park, we can help cars park without people.
So, you can imagine pulling up outside the mall and having your car do space-hunting to park safely while you focus on what you came to do, but it'll be a few years before it actually parks itself.