Where Are the Greenest Cities in Europe

5

min read
Reading Time:
4
minutes
Climate change has weakened the urban immune systems, leaving several cities at risk. Rising temperatures have altered the monsoon cycles, threatening urban life with extreme weather events like floods, powerful storms, drought, etc. causing significant financial and physical setbacks. Today, cities are weeping for better infrastructure to handle the local shocks and build greater resilience for the present and future generations. All of this has led to the rise of green cities. Read more about green cities & the greenest cities in Europe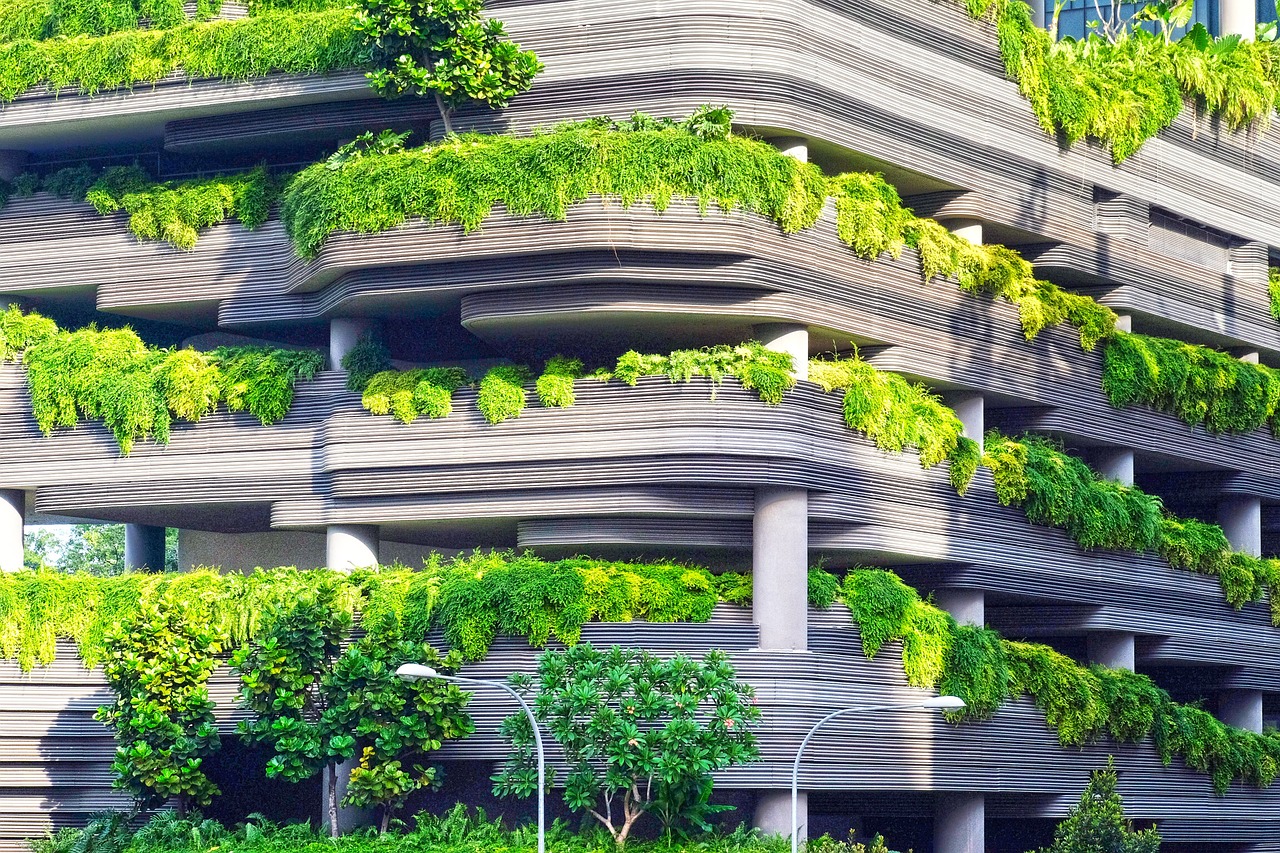 What Are Green Cities?
Often used in urban development, the term "green" has gained several nuanced meanings over the years – renewability, energy-efficiency, sustainability, etc. For cities, the word "green" entails meeting urban and human development goals by incorporating green infrastructure and sustainable planning.
A green city is a community of people striving to balance environmental, economic, and social needs via sustainable urban planning – including green energy, green urban spaces, bio-architecture, recycling facilities, urban forests, biodiversity conservation, etc.
Additionally, green cities encompass features such as renewable energy sources, waste management, green parking systems, green public transit system, lighter carbon footprint, etc. to lower the negative impact of climate change on natural resources.
Are you wondering if any city in the world has indeed achieved such golden standards in sustainability? Yes, not just one, but four cities are considered one of the greenest cities in Europe and across the globe. They are-
The culturally vibrant city of Lisbon tops this list! It has been awarded the prestigious title "European Green Capital 2020" by the European Commission for demonstrating that economic growth is achievable through sustainable means.
Building an integrated city with eco-innovative urban planning and land use, Lisbon launched various reform policies addressing the city stakeholders' economic, ecological, educational, mobility, and social needs.
These eco-innovative reforms are seamlessly connecting the city's green areas and corridors, offering citizens easy access to green amenities, for quality outdoor recreational space. To promote sustainable mobility, Lisbon has also restricted its private vehicle usage while encouraging the use of electric and alternatively-fueled vehicles, with over 500 charging points available citywide –it is one of the largest networks in the world.
Furthermore, to encourage walking, cycling, and public transit, Lisbon city authorities have introduced programs like the bike-sharing scheme of 2017, wherein a fleet of bikes (electric and manual) are provided to boost cycling in the city's hilly areas.
Hailed as France's first smart city, Dijon has integrated its lush, natural surroundings with its biodiversity and climate plan to facilitate sustainable land use; around 68% of the city land comprises of natural and agricultural space. The city integrates ecological thinking in its economic activities to strengthen the bonds between biodiversity and local economic development.
In particular, Dijon has shown strong commitment and capacity for waste prevention, reducing total municipal waste by 5% from 2010-2018. And since 2009, it has made several reusability initiatives available at the sites of civic amenities such as up-cycling workshops, repair villages, reuse markets, food donations, etc.
In 2018, Dijon city authorities installed 150 smart parking meters powered by solar cells and wireless communication capabilities to transition to sustainable energy. These parking meters are self-operated with a display screen, keyboard, and payment terminal, offering multiple payment options to the users, while the tickets issued are electronic for quicker transactions.
Aiming to become a carbon-neutral city by 2050, Oslo is reducing its carbon emissions, mostly generated by the mobility sector. To realize this, the city uses green transport networks and encourages the use of electric vehicles, mobile-app based car-sharing schemes for electric fleets, and zero-emission municipal vehicles.
Of the vehicles sold in Oslo, around 30% are electric. And renewable energy is used to fuel the public journeys in zero-emission trains, trams, and metros. To boost car-free livability, the city has remodeled its parking spaces into spaces for benches, green corridors, bike lanes, and stands. Most parking garages have been outfitted with charging points that use a simple booking interface to provide access.
In Oslo, about two-thirds of the municipal land comprises of protected forests, botanical gardens, agricultural areas, and waterways. Primarily, the city is working to reduce carbon emissions by mainstreaming green measures, policies, and strategies in the city's urban living. Oslo city authorities are also increasing dialogue between the business community and the Climate Agency for best eco-centric practices and policies.
One of the greenest cities in Europe is, Copenhagen. Growth of the Danish capital is based on a "hedonistic sustainability" principle that integrates urban planning, climate adaptation, green spaces, sustainable mobility, affordable housing, and employment to make a livable and resilient city. Copenhagen's green infrastructures purport physical avenues where city dwellers gather, play, and socialize, forging stronger social connections.
The city aims to become the first carbon-neutral city by 2025, endorsing redevelopment projects, green future-oriented infrastructure, especially in the mobility sector, to reach the goal. Most buses have switched from diesel to electric while the boats in the city harbor are fueled using electric or solar-powered engines. Its urban transportation policy has systematically prioritized bikes over cars – now,40% of the commutes in the city are made on bicycles.
Copenhagen has been prioritizing the city's electricity generation and heating systems to achieve carbon transformation. The district heating system uses the waste heat from the power plants to warm up around 98% of the city households. In a move to switch from coal to wind turbines for energy generation, the city plans to install over 100 turbines. As it is, about one-third of the country's electricity is supplied by the wind turbines.
Copenhagen boasts of three fully automated car parks operating 24×7, thus reducing energy consumption and emissions significantly. Each parking facility has a total of 840 parking spaces to mitigate the city's parking challenges. And a local team of four technicians is available around the clock for quick servicing of system malfunctions, ensuring regular maintenance and optimum functioning.
Something to Consider
The greenest cities in Europe show how sustainability and economic growth go hand in hand, relying on green and future-proof infrastructure to drive economic, social, and environmental development goals while enhancing revenue.