Quick overview of Parking in Thailand

3

min read
Reading Time:
3
minutes
Thailand is a tourist's delight, with its gorgeous destinations and rich culture, aided by tourist-friendly policies. Home to popular places like Railay Beach, Grand Palace of Bangkok, Sunday Walking Street and the historic city of Ayutthaya, Thailand is one of the top places to be marked off of a traveler's checklist.
But the reality is that most of Thailand are densely populated. The estimated population density of the capital city of Bangkok is around 5000 people per square kilometer, which is above the ideal population density of around 100 people per square kilometer. More people in small areas means an increased level of traffic as the number of vehicles owned goes up. This has made the commute in the major cities of the country, a real menace for the locals.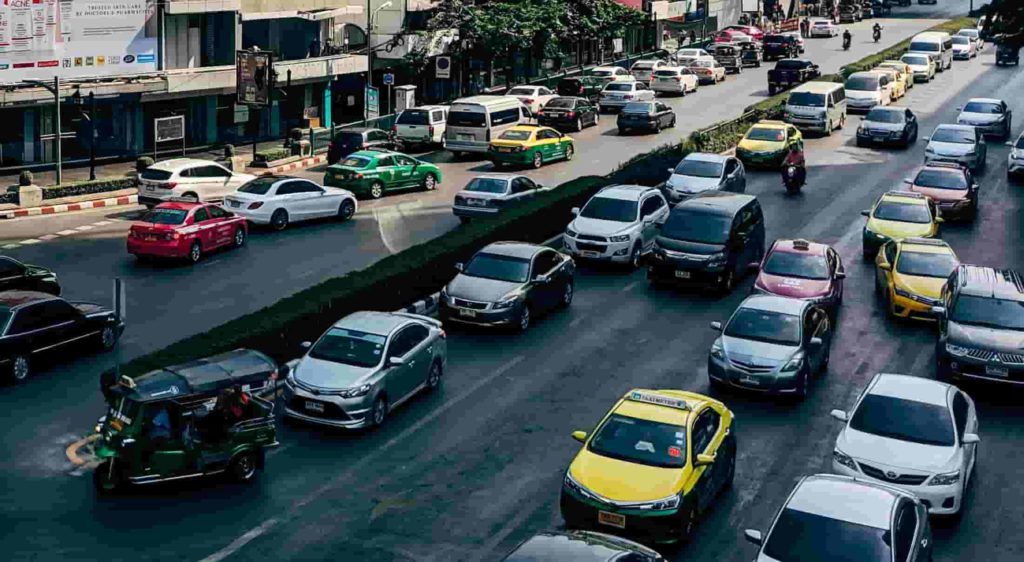 Parking System in Thailand
Signs: The parking areas on the streets are indicated with road signs and signals although most of them are in the local language. The English language is used only in popular tourist areas. Some areas of the city also feature colored markings to indicate different types of parking. The color coding for parking in Thailand is as follows-
a) Red and white lines – These indicate no parking at any time. Parking here will attract fines and/or tyre clamps.
b) Yellow and white lines – This indicates that stopping is allowed for a short period of time. This is usually reserved for drop off or pick up spots. Yellow and white also indicates bus stops in several parts of the country.
c) White rectangles – White rectangles indicate parking spaces. Vehicles can be parked here without any restrictions except time limits, which differ from place to place. Time limits are usually marked on a sign near the parking. Crossing time limits can attract fines and/or clamps.
d) Diagonal white lines – These lines indicate dedicated parking for motorcycles and other two-wheelers. Four-wheelers or other kinds of vehicles cannot park here.
Fines: It is common to get parking tickets issued against your registration number in case you have parked in an illegal place. Fines are also applicable for exceeding the time limit of a designated parking space, that is, an expired meter fine. Often you may find your vehicle getting clamped which can only be removed by authorized officers upon payment of fine at the concerned police station.
Parking Fees: Most of Thailand is a mix of free and paid parking. Some authorized parking areas have no costs while some charge for parking. The paid parking areas are indicated with signs and usually have authorized parking personnel allocated there, in official uniforms. The fee normally ranges from five to ten Thai Bahts. Slips indicating that the payment for parking is already completed, are usually stuck under the wipers of the car. Some parking lots also give the option of automated machine generated ticketing and payment.
Permits: There is a lack of dedicated parking spaces for disabled people in the country. Also, no special parking permits are issued for disabled drivers. There are also no residential parking permits in the populated and busy areas of the country. This makes parking for residents difficult as the parking spaces in the busy areas are usually taken by shoppers and corporations.
The parking system followed in Thailand is quite basic. Although this makes it simple and easy to understand, a change in the system is due, given the worsening traffic conditions. The implementation of smart parking systems which is sustainable in nature has become vital for densely populated countries like Thailand, failing which the traffic conditions are only going to get worse with time.