How Isha Foundation made use of Get My Parking's expertise for Maha Shivaratri

2

min read
Reading Time:
3
minutes
Maha Shivaratri is a major Indian festival celebrated in honour of Lord Shiva, the originator of yoga. While devotees around the world celebrated it by doing night-long "Jaagaran" on 24th Feb, there were about 1 million devotees gathered together in Coimbatore along with Prime Minister Modi for a mass meditation. Isha Foundation, the organiser, were seeking better ways to manage visitor parking. They came to Get My Parking seeking not only our technology but operational consultancy as well. Despite unprecedented challenges, our team was able to make parking hassle-free for lakhs of attendees arriving at the event venue.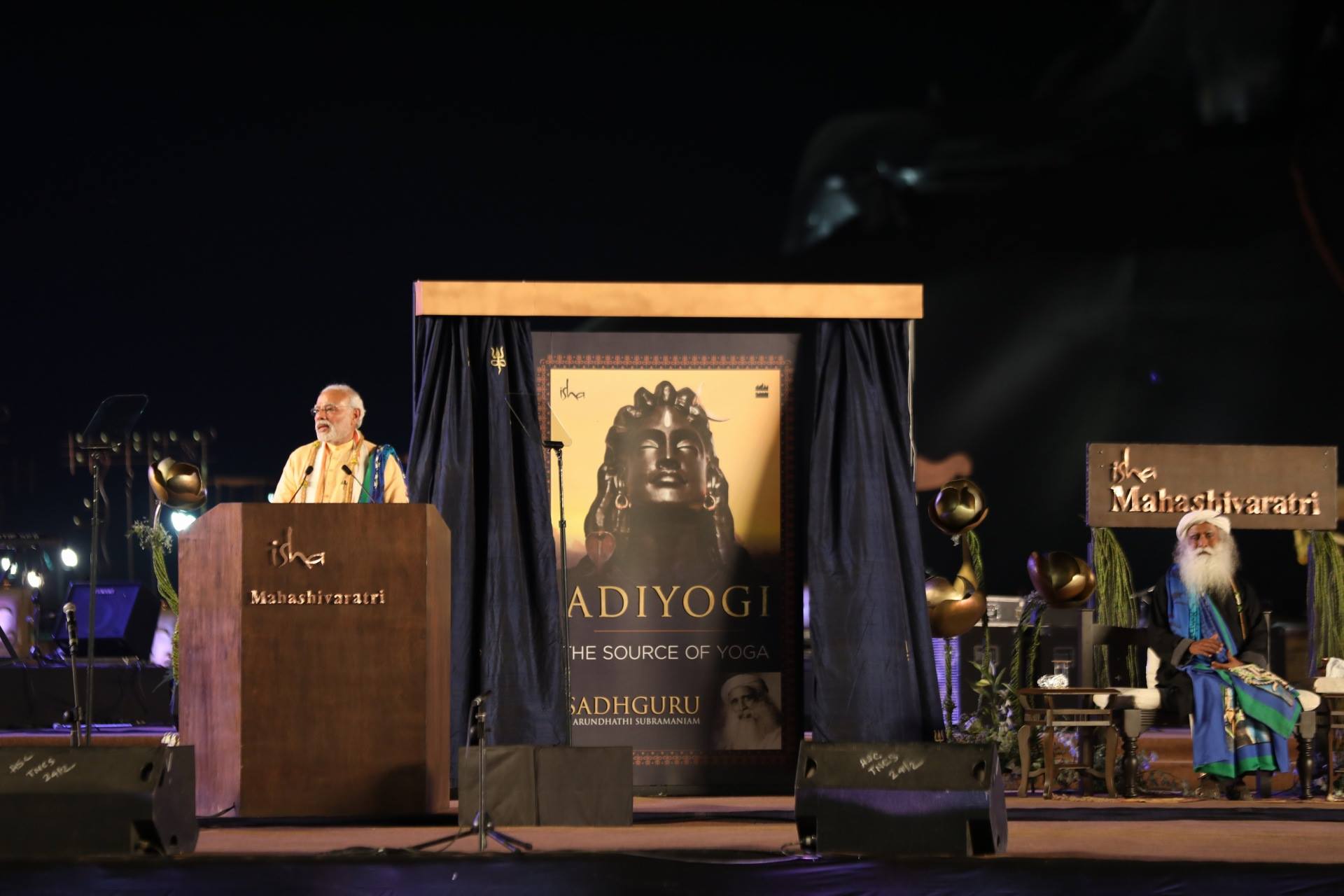 Prime Minister Shri Narendra Modi (L) & Sadhguru Jaggi Vasudev (R)

Isha Foundation, founded by Sadhguru Jaggi Vasudev, is a volunteer-run, international non-profit organization dedicated to cultivating human potential. The exuberant, night long festival at the Isha Yoga Center was an intense spiritual experience and saw the unveiling of 112 ft long bust of Lord Shiva at the foothills of the Velliangiri Mountains near Coimbatore.
About 10 lakh people were expected for this one night event. A gathering as large as this arriving at same time usually leads to a chaotic scenario at the parking. Fortunately team Get My Parking had experience of organising such chaos during Kumbh Mela in Ujjain, the world's largest religious gathering attended by over 50 million attendees. The end to end smart parking solution had included mobile based parking management system, real-time availability displays, dashboards, and mobile app and web app for online booking.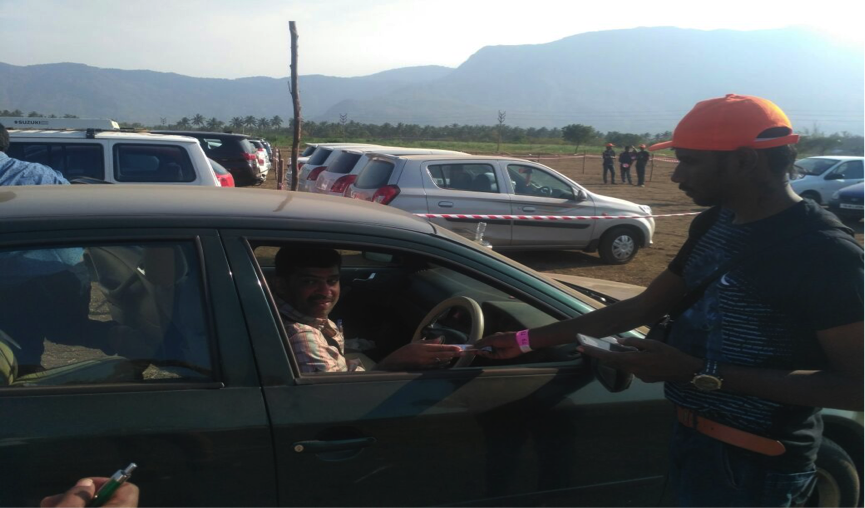 (A parking operator giving e-parking receipt to a visitor)
Shine Nagpal, Business Head of Get My Parking, commented on the efforts done for this project, "We got tremendous support from the talented volunteers of Isha Foundation. We implemented a parking strategy with the help of organizers to make optimal use of limited resources and time."
Around 20 parking lots manned by 300+ Isha volunteers were all connected using Get My Parking technology. Visitors to the Maha Shivratri event could access real-time availability and do advance booking using GMP mobile apps.
Hari Prasad, member of GMP Business Development team who was on the field for over 10 days planning the parking architecture and traffic flow, commented, "Due to PM Modi's presence for the event, there was very high-security arrangement. Mobile network jammers were used for 8 hours. GMP had to come up with alternatives to make sure real-time data is still reaching visitors despite lack of mobile network. Several visitors reserved their parking even a day in advance to avail the convenience."
The efforts of team Get My Parking in coordination with the Isha Foundation ensured that parking wouldn't be a pain point when devotees arrive for meditation and prayers.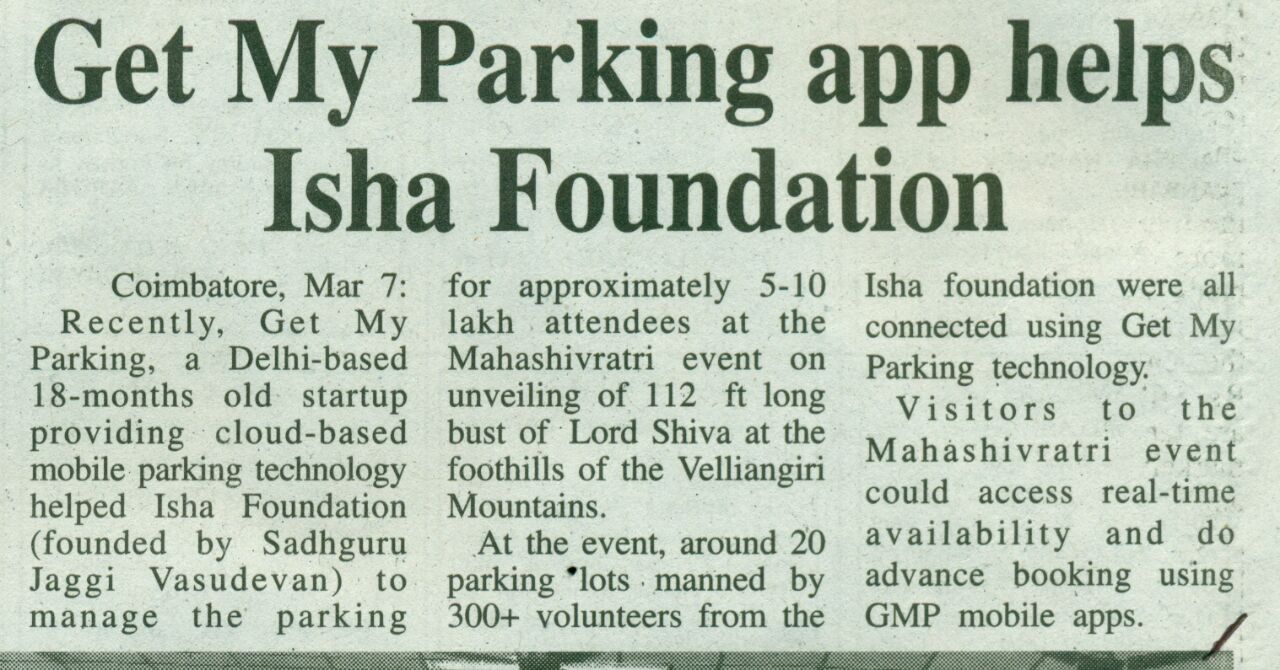 (Coverage in local news)