GMP wins the IBM SmartCamp challenge For Smart City 2016

2

min read
Reading Time:
2
minutes
Get My Parking was judged as one of the Top 3 winners of IBM India SmartCamp 2016 out of more than 100 startups working on Smart City solutions across India.  🙂 IBM SmartCamp 2016 is India's biggest industry-focused B2B and B2C challenge with an exclusive focus on the Smart City Innovations that can transform Cities into Smart Cities.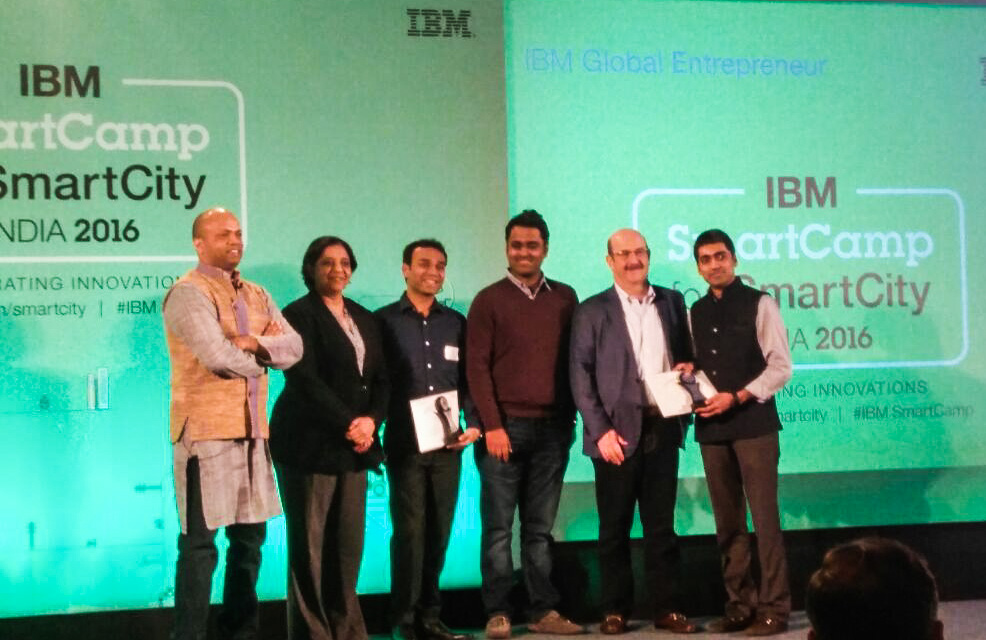 The event was aimed at identifying startups in the B2B and B2C space in India who are redefining the Smart City industry through their technology innovations. The initiative was organized with an aim to provide a platform to B2B and B2C tech startups working in the areas of energy, utility, transportation, sanitation, agritech, water conservation, citizen management, safety, and surveillance. The winners were chosen after multiple levels of screenings and panel rounds by the jury members, based on parameters like innovative solution, features and demos, ability to scale, team behind the product, and the market size they are addressing with their solution.
Top Winners Of The IBM SmartCamp for Smart City 2016:
1) Zippr Pvt. Ltd  : It creates 8-digit alphanumeric codes as an alternative to traditional addresses and a precise location overlaid over a digital map.
2) TartanSense:  It's mission is to bring actionable intelligence to the agricultural sector using precision data and machine learning through Unmanned Aerial Vehicles (UAVs). At TartanSense, the team leverage the versatility of UAVs as a data collection tool and harness the power of deep learning algorithms to analyze aerial and sensor data.
3) GetMyParking: It works on a technology that digitises any type of parking for best ROI possible. Its suite of applications and services makes a complete smart parking ecosystem which serves the suppliers (API integration), parking management ( enterprise solutions), government ( smart city) and the consumers ( discovery and transaction app) .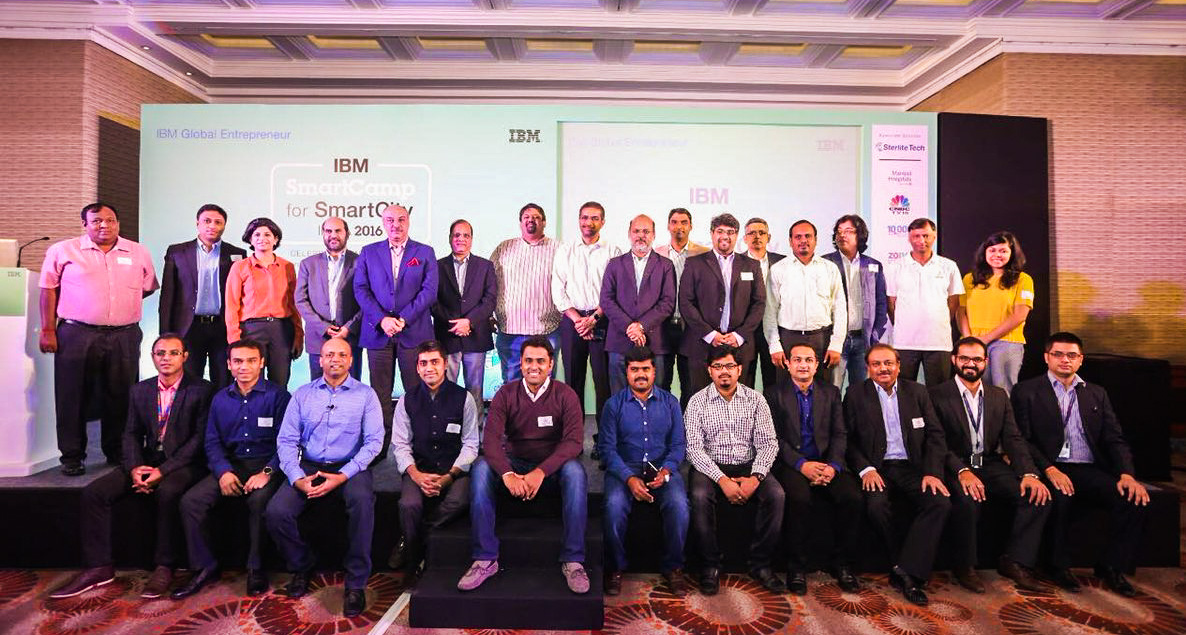 The shortlisted smart city startups got to pitch in front of a panel of  40 CIO's & investors which included personnel like  Sanjay Mehta, Angel investor ; Anil Joshi, Founder, Unicorn Ventures; Padmaja Ruparel, President, Indian Angel Network (IAN);  Seema Singh, Leader Startup Ecosystem, IBM India, Shailesh Singh, Investor, Seed-fund among others. The winners of IBM Smartcamp have been given access to IBM Cloud credits and can leverage the best of IBM technologies around Cognitive, Cloud, Analytics, Mobility, IoT and Infrastructure  as a service. All participants also got an opportunity to learn from IBM's senior leadership and industry experts.
This recognition from an industry veteran like IBM goes on to validate our solutions and the potential of our technology in transforming the mobility industry in Indian cities.
See the Video here:
Meet the winners of IBM SmartCamp 2016! #outtthinktour2016

Posted by IBM India on Friday, November 18, 2016