A Brief History of Car Parking Technology

7

min read
Reading Time:
5
minutes
Even the most hardened and experienced driving enthusiasts can feel intimidated by reverse parking from time to time. After all, going back and forth while making sure of steering clear of other stationary objects and moving people can be daunting. But, thankfully, technology has come a long way with its improved parking aid. Even people who murmur about the woes of automatic gearboxes have nothing to say in against of automatic parking programs. Here's a brief history of car parking technology and what's in store for us in the future –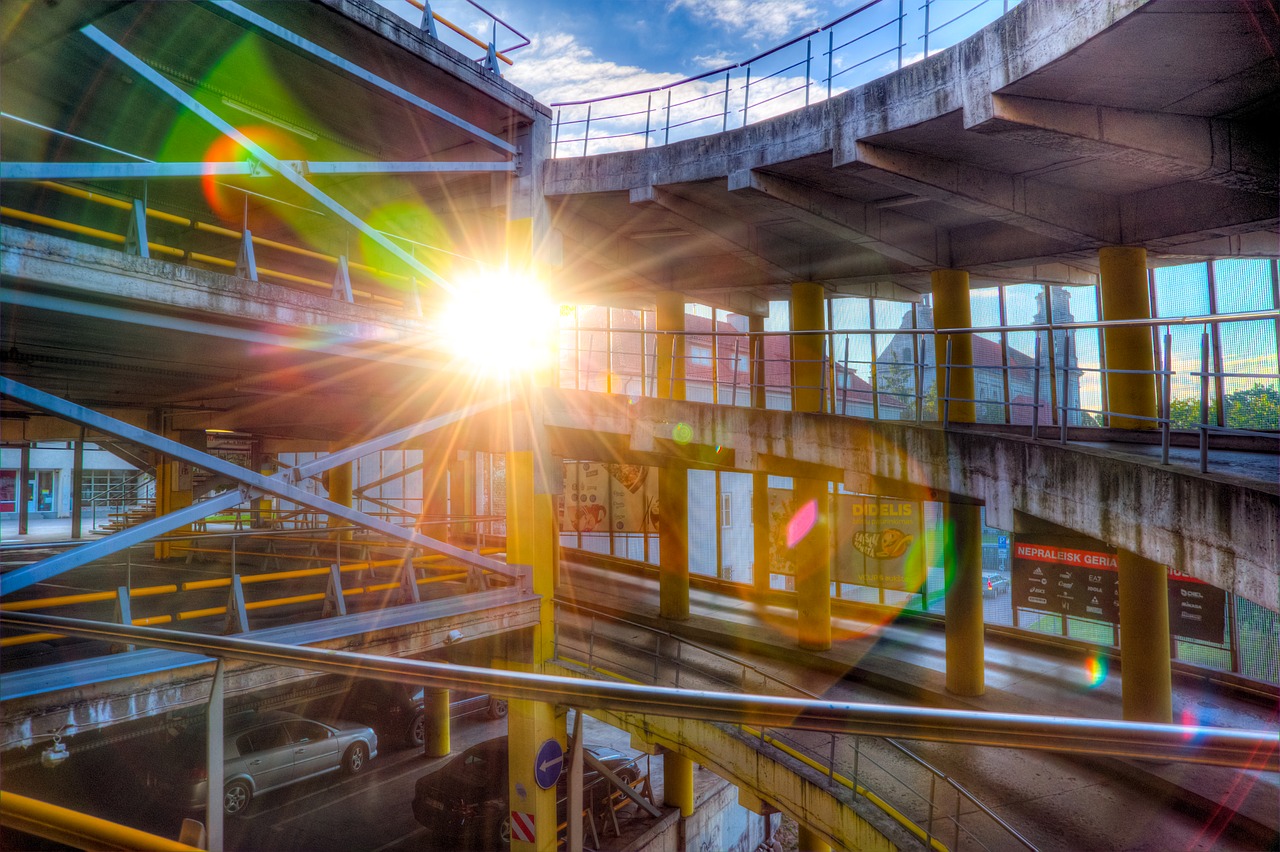 Wireless parking sensors are the best technology in the history of car parking technology. Wireless parking sensors have are widespread today, mounted mainly on the rear bumper of the car to provide reverse assistance and the front bumper to provide forward-clearance. The front sensors can detect objects up to 4 feet and the back sensors can detect objects up to 8 feet from the car.
The many benefits of installing these sensors are –
Parking sensors make the taxing task of parking in narrow spaces much easier by reducing blind spots
They reduce weariness often associated with reverse parking
They reduce the instances of damage to the car and the nearby objects
They help in boosting the driver's confidence
Parking sensors may be divided into two most widely used types-
Ultrasonic Parking Sensors – These sensors make use of high-frequency sound waves to detect objects in the way. A receiver detects these waves and calculates the distance from your vehicle to the object. So, in case of an object in the path, high-toned, continuous beeps indicate objects near the front bumper and low-toned beeps indicate objects near the rear bumper.
Electromagnetic Parking Sensors – These sensors make use of electromagnetic frequencies in order to detect objects in the path. EMS (Electromagnetic Sensors) can also be paired with a camera to allow drivers to view their cars and space around it better.
The first mainstream car to feature such sensors was the Toyota Prius, released in 2003. Although Toyota had introduced ultrasonic back sonar on the 1982 Toyota Corona, offering it till 1988, the year when the Ministry of Industry granted patent rights for the industrial invention.
Some important points to be alert of when using such parking sensors –
One must not fully rely on such sensors as they may not be able to detect objects that lie flat on the ground, below the bumper or objects that are too far or too close to the car. Hence, one has to stay aware of the surroundings, like the people and objects standing in the way of parking.
Always ensure that the sensors are clear of all debris and dirt that may interfere with accurate detection.

Surround-view parking monitors
In today's modern era, most drivers are quite familiar with rearview cameras when it comes to digital parking technology. These cameras have been a blessing by improving rear visibility while parking. But, the latest camera systems are not just limited to the rearview. Many companies offer surround-view or bird's eye-view camera systems that can provide up-down, 360-degree video coverage of the vehicle's vicinity. So, it's almost like using a personal drone in assisting yourself in car parking!
Nissan was the first to develop a surround-view camera technology for production vehicles, introduced in both the Japanese-market Nissan Elgrand and the U.S-bound Infiniti EX35 SUV at the end of the year 2007.
This system works by integrating images taken by cameras that are mounted all around the vehicle – usually in the front grille, beneath each door mirror, and one that is at the rear end which is also the rear-view camera. The 360-degree image can be shown on a split-screen in conjunction with forwarding, rear, or side views.
In the case of some systems, the aerial view can be a little contorted for which dotted lines are added to give a true sense of your car's width, preventing you from hitting nearby objects or getting your car scrapped.
This sensing feature is marketed as a safety measure that helps in spotting pedestrians, especially children while reversing in narrow spaces and it also helps in avoiding bumps and scrapes saving a lot of money in the long run.
As of today, many new cars are available with some of the other form of parking assist mechanism in order to aid in parallel parking out of which parking sensors and cameras are common examples. But several manufacturers also provide what is known as 'park assist', which is a more advanced form of parking aid.
When you want to parallel park your car, the park assist can be activated by pressing a certain button. That will make the car's onboard sensors active and they will begin scanning for appropriate parking spaces. When you arrive at a particular parking space, the sensors will then scan and determine whether space is of a reasonable size and a read-out will assure the driver whether space is suitable for his car to be parked.
Another thing that will happen is that the car's park assist will also show you the intended reverse course via an onboard multifunctional display. If you find the spot satisfactory, you can now select the reverse gear and let go of the steering wheel. The car will then begin to automatically steer into the parking spot as you reverse towards it. The driver need not take control of the steering wheel which allows him to retain full control of the clutch, accelerator, and brake.
Finally, the park assist will also notify the driver when the car has reversed well enough into the parking spot and it is a good time to switch back to the first gear. And you can also deactivate the park assist at any time by either taking control of the steering or braking to a standstill.
The very first version of park assist was introduced in 2003. Nowadays, park assist has become widely available in family cars, as in the case of Ford and Kia slowly trying to introduce this aid to mainstream car buyers.
Technology is always improving and people are always on the lookout for what's new. So is the world of parking assist systems. Enter then, the autonomous parking system, which is one of the best technology in the history of digital parking technology. Autonomous parking is capable of making the previous parking mechanisms blush with its extraordinary features. Now, cars like BMW i3 of 2015, can park themselves autonomously, including switching of gears. They may also use the handbrake automatically in the end in order to avoid the car from rolling away.
Apart from the above; Mercedes-Benz, Tesla, and Volvo have also introduced self-parking facilities.
Autonomous and driverless are often used synonymously but that is an error. Autonomous means the driver has to put minimal effort to park the car but even this feature requires some human input and in no way means that the car can begin to drive itself completely independent of the driver. The purpose is to make parking safer while leaving you fully in control at the same time.
Moreover, there can be negative implications of this parking technology as well as the driver may have a tendency of becoming less alert and lose competitiveness that more experienced drivers possess.
Though self-parking cars today still require some or the other input from the driver before they can function independently, this won't be the case for long. Manufacturers like Ford and Volvo have made claims of introducing cars that are literally "driverless", meaning they could drop you off at your desired destination after which they head off to find a suitable parking spot; parking themselves fully independent of you.
'Parking by yourself is so yesterday' is the promise brought to you by the joint project of Mercedes-Benz and Bosch Stuttgart. In close cooperation with each other, the two companies have come up with an innovative parking service: the so-called "Automated Valet Parking".
With the help of this automatic parking service: you can leave your vehicle in a "Drop-off Area" after arriving at a parking garage. One-click of a corresponding smartphone app and the car begins maneuvering into a free space without further human intervention.
Similarly, you can also order the vehicle to come to your "Pick up Area" and pick you up. With this technology, even parking in narrow spaces is no longer a problem! So this is it from the history of car parking technology.